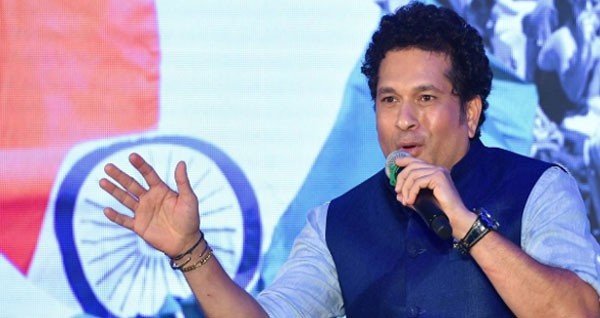 Nagpur: One of the most celebrated anf seasoned former cricketers, the Master Blaster Sachin Tendulkar will inaugurate the second season of Khasdar Krida Mahotsav at Yeshwant Stadium on January 12 at 5 pm.
Convenor of Khasdar Krida Mahotsav, Sandip Joshi informed, "We have received a consent from Sachin Tendulkar to be our chief guest for January 12 opening ceremony.
He will inaugurate the Season 2 of Khasdar Krida Mahotsav at Yeshwant Stadium. Maharashtra Chief Minister Devendra Fadnavis and Union Minister Nitin Gadkari will preside over the inaugural function. On the occasion, a host of dignitaries will share the dais."
Season 2 of Khasdar Krida Mahotsav will be held across all corners of Nagpur from January 12 to 26. The 15-day sporting extravaganza carries the prize money of over Rs 72 lakh. The event will attract a participation of over 30000 sporting enthusiasts of Nagpur where around 350 events at 40 different venues both in the individual and team sport are scheduled to be organised.