Nagpur News: The entire Indian Cricket team is presently in the city.  Another player Umesh Yadav @ Vidarbha Express too is in the city for Ranji Trophy match. When the Indian team is gearing up to lock horns during the One Day International (ODI) to be played on October 30 in the city at VCA Stadium at Jamtha, Umesh Yadav is here in the city to play Ranji Trophy against Gujarat at VCA Stadium in Civil Lines.
According to reliable sources, some of the Indian team members will be enjoying famous Saoji delicacies at Umesh Yadav house in the evening of October 28.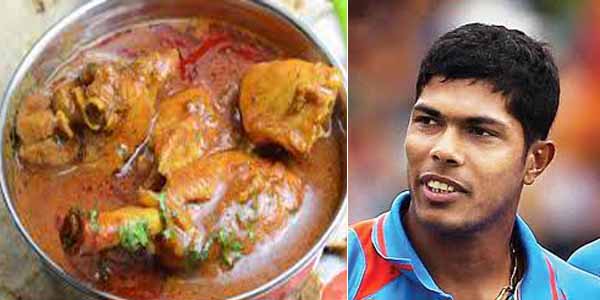 After playing a hectic Ranji trophy match throughout the day, He will get his house spruced up and to ensure that the gourmet delicacies of Saoji are well made to suit the appetite and palate of his team members. Sources also added that Umesh has already given order for the Savji food from a reputed Saoji Hotel in the city. Information received so far said that Mahendra Singh Dhoni, Suresh Raina, Ishant Sharma, Ravindra Jadeja, Mohamad Shami will be visiting Umesh Yadav's house. It has been a tradition that the entire team visits the house of the team member who native place the cricket match is held. It is said that the family members of Umesh Yadav is all excited and enthusiastic to receive and welcome the team members of Indian Cricket Team.
Sources added that Mahendra Singh Dhoni is very fond of Saoji Food. Raina and Jadeja too are said to enjoy Saoji food. The other players will be taste the Savji food for the first time.