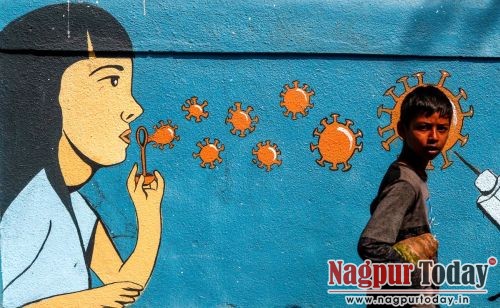 Covid-19 third wave may hit India at the end of August and will not be as deadly as the second one, a top doctor has told a television news channel.
"There would be a nationwide third wave but that does not mean that it would be as high or as intense as the second wave," Dr Samiran Panda, the head of epidemiology and infectious diseases at the Indian Council of Medical Research, told NDTV.
Samiran Panda also listed four things that could lead to the third wave of Covid-19, including a drop in the immunity among people against the coronavirus disease acquired in the first and second waves of the pandemic. "If that goes down, it could lead to a third wave," Panda told NDTV.
He also said that there could be a variant of the coronavirus that can bypass the acquired immunity and if the new variant doesn't do that it can circulate fast in the population. The Covid-19 third wave could also be brought about by the premature easing of Covid-19 curbs by states, Panda said.