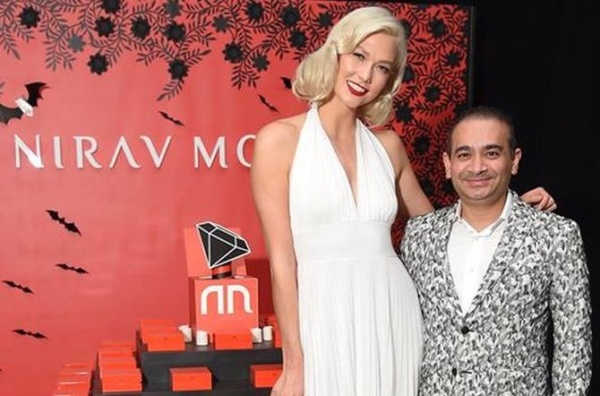 New Delhi: A special court today allowed an Enforcement Directorate (ED) plea seeking issuance of Letters Rogatory (LRs) to six countries for obtaining information about the overseas businesses and assets of diamantaire Nirav Modi in the over Rs 11,000-crore Punjab National Bank fraud case.
Nirav Modi is a key accused in the PNB fraud case being investigated by the ED and other agencies.
The central agency approached a special court set up under the Prevention of Money Laundering Act (PMLA) this morning with the plea seeking issuance of LRs in the case.
The ED, in its plea before the court, sought 'issuance of LR under the PMLA for recovery/seizure of proceeds of crime and collection of documents, evidence lying in Hong Kong, the USA, the UK, the UAE, South Africa and Singapore which are required in connection with the investigation'.
Letters Rogatory are a formal request from a court of a sovereign nation to a court of another sovereign nation for judicial assistance in a case.
The ED told the court that Nirav Modi established various firms, including Diamond R US, Solar Exports, Stellar Diamond, Firestar Diamond. He became an integrated diamond manufacturer who bought rough diamonds, sold polished ones and other stones and also designed jewellery.
His business consisted of trading in rough and polished diamonds, private label jewellery manufacturing and sale in the name and style of 'Nirav Modi' and 'Firestars' as well as production of unlabelled jewellery for third parties, the ED said.
'He spread his business operations in various countries, including Hong Kong, USA, UK, UAE, South Africa and Singapore. He had apparently got issued multiple high value Letters of Undertaking (LoUs) in favour of his firms/ companies from Punjab National Bank which resulted in disbursement of funds as per the SWIFT messages sent by PNB,' the ED told the court.
'It was later found by the bank that the same were issued fraudulently since there was no record of the said LoUs in the bank's records,' it said.
SWIFT (Society for Worldwide Interbank Financial Telecommunications) is a messaging network for securely transmitting instructions for all financial transactions through a standardised system of codes.
The ED said that by this criminal act of cheating and conspiracy, the accused generated huge proceeds of crime amounting to Rs 6,498 crore which had been siphoned off by them and thereby laundered and amalgamated in mainstream financial system to project it as untainted property.
'Certain part of the proceeds of crime involved in money laundering are reasonably believed to be parked in (countries abroad),' the application said.