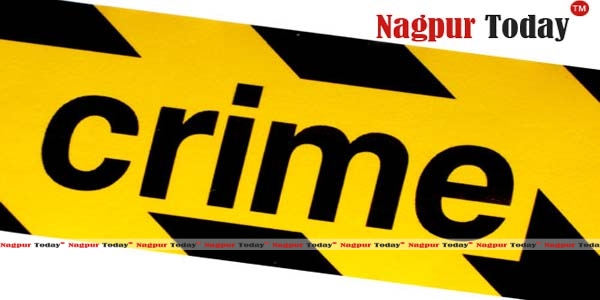 Nagpur News: The hardcore criminals would not miss a chance to loot people could be proved when a man and a woman were relieved of booty worth Rs 30,500 on Saturday at about 2130 hours in a odd situation.
According to police, the complainant Vinod Ishwar Potdukhe (31), resident of Plot No.  116, Telipura, Siraspeth, along with Kavita Uike, was proceeding towards Kalkuhi under Sonegaon Police Station jurisdiction, on his motorcycle (MH-31/DG 8474). When they reached near Kalkuhi turning, Vinod went to answer nature's call (urination). At the same time, two unidentified persons accosted them and relieved Vinod and Kavita of their mobile phones at knife point. The goons also took away Vinod's motorcycle and thus looting them of bounty collective worth Rs 30,500. The amount may look small but the timing and the spot chosen by the looters are baffling.
The Sonegaon PSI Vadatkar booked the unidentified goons under Sections 392, 34 of the IPC and probing the matter further.
CHAIN SNATCHING:
A woman, Sonali Rajnish Khanokar (28), Plot No. 20, Wardhaman Nagar, was going to the house of her relatives in Govind Nagar, on Activa (MH-31/BY 7372). When Sonali reached on Hasanbagh-Uday Lawn Road, a youth on motorcycle, snatched a gold chain and "Mangalsutra" Sonali was wearing and sped away. Sonali was put to loss of Rs 40,000 by the chain-snatcher.
Nandanvan PSI Yavale booked the unidentified chain-snatcher under Section 392 of the IPC and is searching for the youth.