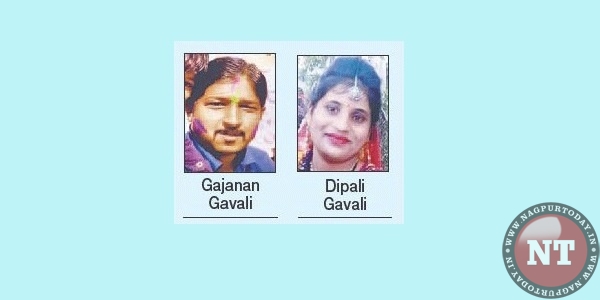 Saoner: A couple died of electrocution at their residence in Saoner on Sunday afternoon. Gajanan Gavali (45)got electrocuted wheniron pipe, which he was bringing down from the roof to house, accidentaly touched the overhead 11 KV electric line of MSEDCL while his wife Dipali (34) received electric jolt when she tried to save her husband.
According to police,the couple was living at arented accommodation at Naik Layout for last many years. The overhead electricline passes very close to the house of Gavali family.Gajajan was carrying a pipe from roof of the house touse it for drying cloths. In the process, the pipe accidentally touched the electric line.
Suddenly, Gajanan received a powerful jolt.Stunned after hearing his screams, Dipali rushed tothe roof. On seeing Gajanan battling for his life, she immediately ran towards him. The moment she touched him, she also got electrocuted. The couple died on the spot. Their four year old boy had gone to their neighbours when theincident occurred, police added. Saoner police reached the spot on being informed. The cops sent the bodies to a hospital for autopsy. The cops have registered a case of accidental death.
Gajanan was a worker of Raymond Company while Dipali was a teacher at a private school. Thousands of residents thronged the spot after the news spread in the town
like wildfire.