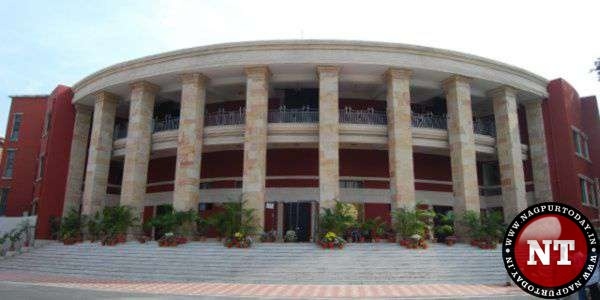 Nagpur: The Legislative Council was adjourned for the day on the first day of second week of Monsoon Session amid uproar by Opposition over compensation to bollworm affected farmers and compensation announced to paddy growers and demanding discussion over the issues.
As the Question Hour commenced, Leader of Opposition Dhananjay Munde demanded discussion under Rule 289 prior to Question Hour, which the Chairman of the Council Ramraje Nimbalkar declined stating it is not possible. However, Munde insisted that discussion be held as it is a very serious issue. He said in the last Winter Session in Nagpur, the Agriculture Minister had announced Rs 34700 per hectare to loss due to bollworm attack and Rs 14000 per hectare to paddy growers. However, the government has not given more than Rs 2000 compensation to the farmers suffering loss due to these crops. The government is telling lies to the farmers and doing what it had committed, Munde said.
However, when the Chairman denied permission for discussion, the Opposition started raising slogans. Amid the din, the House was adjourned at 12.11 for half hour. When the House resumed again at 12.40 pm, the Opposition led by Dhananjay Munde again demanded discussion under Rule 289 and started raising slogans. Following which chairing the Council Jogendra Kawade again adjourned the House for half an hour. When the House resumed at 1.15 pm, Chairman Nimbalkar informed about the important decision taken by him regarding security checking in the Vidhan Bhavan premises. Nimbalkar informed that directions have been given to restrict entry of persons without authorised pass.
The personal secretaries (PA) of legislators not having authorised ID proof will not be allowed entry in the premises. Similarly, persons and delegations coming to meet ministers will not be allowed in the Vidhan Bhavan premises for meeting. Such meetings must be held at the office or residence of the concerned ministers or legislators. Similarly, the persons working inside the shops of Vidhan Bhavan with valid pass and identity card will only be allowed in the premises. Subsequently, Shiv Sena legislator Neelam Gorhe raised the issue of heavy rains in the last two days in the state and water logging problems arising out of it.
While replying to Gorhe's concern, PWD Minister Chandrakant Patil informed that after the incident of Savtri river bridge in Pune, we have installed sensors in all the river bridges in Maharashtra, it will be very helpful in Konkan areas where instances of flash floods are more and inverters have been also provided for working of sirens in case of power failure here, said Patil.
Thereafter, Dhananjay Munde again demanded discussion under Rule 289 saying that this House is not telling truth and started raising slogans against the government. Amid the uproar by Munde over the compensation announced to boll worm affected farmers and alleging the announcement made by the government in last winter session to be lies, the Council was adjourned for the day.