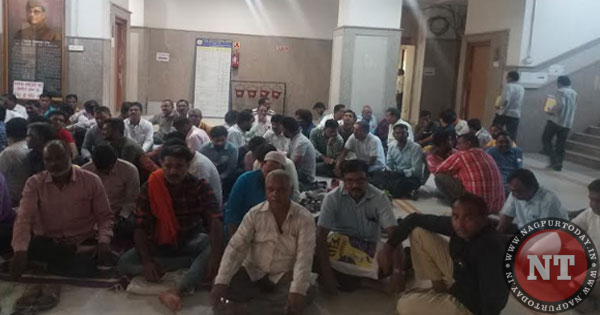 Nagpur: Taking serious note of agitation launched by NMC contractors which entered 10th day, the administration has sought help from police. Subsequently, police served a written notice to the contractors and asked them to end their agitation or they will be placed under arrest.
According to NMC Contractors Welfare Association, the police warning sparked discontent and anger as well. Not buckling under the police pressure, the contractors have decided to continue their agitation even if they are rounded up.
The contractors have been staging agitation since the past 10 days for pressing their various demands the main being clearance of their pending bills to the tune of Rs 300 crore. The contractors staged dharnas, hunger strike and even resorted to 'Bhik Mango' agitation. The money collected through the 'Bhik Mango' agitation was handed over to the Mayor Nanda Jichkar. The NMC administration doles out assurances after assurances but failed to clear the dues of contractors.
Now, the police issuing warning has turned the situation worse. Despite police fatwa, the contractors have decided to continue their agitation until their demands are met.