Nagpur News
The hi-tech mobile Call Detail Record (CDR) Tracker proved handy for Nagpur police in cracking a murder case and arresting five accused including the mastermind on Thursday, August 28. The five accused were produced in a court which has been remanded them to police custody till September 1.
It may be recalled, a Nagpur businessman Sanjay Prabhakar Mahajan (45), resident of Plot No. 124, Pandurang Nagar, near Gawande Nagar Union Bank, Pande Layout Khamla, Nagpur, was on August 18 kidnapped, murdered and his body was dumped in a far away secluded place in Khatkheda jungles under Bela (Umred) Police Station jurisdiction most probably over property. The murder was most foul as needle of suspicion pointed the role of his best friend and some of his accomplices.
However, Sanjay Mahajan's friend Ashutosh Gajanan Wankar (39), resident of 129, HB Estate, near Shiv Mandir, Sonegaon, in a well-planned conspiracy, had lodged a missing complaint with Pratap Nagar Police Station with the sole intention of misleading the cops. Pratap Nagar police, too, initially launched a search and had scanned all possible places to trace Sanjay. Meanwhile, a body was found lying at a secluded bushy place near Khatkheda under the jurisdiction of Bela Police Station (Umred) on August 19, the day after Sanjay Mahajan went missing. The body bore deep wounds on head and throat and was found without shirt and trouser. The body was later identified as that of Sanjay Mahajan. And from that day, police suspected role of Ashutosh Wankar in murder of Sanjay.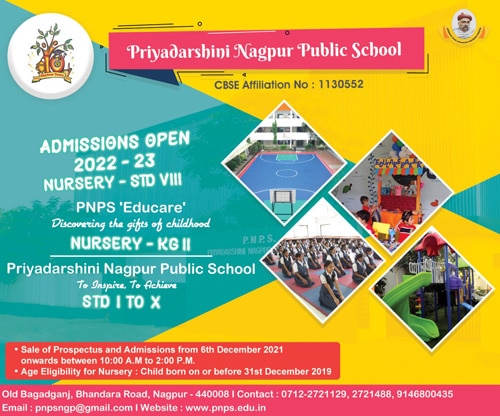 Subsequently, Nagpur City and Nagpur Rural police, including API Arvind Saraf, API Rokde and his team, kept a close watch on movement of Ashutosh and his activities. Ajay Tiwari of Cyber Crime Department was also tracking the Call Detail Record (CDR) of Ashutosh's mobile phone. This CDR tracking provided a pinpointing clue to police and they swooped on Ashutosh and detained him suspecting his role in the murder. On sustained grilling, Ashutosh spilled the beans and named four other accused allegedly involved in Sanjay's murder. The four have been identified as Raju Devidas Dhupe (50), resident of Jogi Nagar, Nagpur, Rajkumar Ashok Gaurkar (35), Madankumar Babulal Shrivas (55), and Ashish Narayanrao Ambade (29), all natives of Hinganghat.
The tracking of CDR of Ashutosh's mobile phone provided his call-by-call details such as call times, call status, termination reason, phone number, phone IP, and more.
According to reports, Ashutosh told police the reason behind murder of Sanjay. Ashutosh had given Rs 19 lakh for a flat being constructed by Sanjay at his plot of land. However, for some reasons, he had started demanding return of his money from Sanjay. But Sanjay had refused to return back Ashutosh's money. Sanjay's blunt refusal left Ashutosh enraged and he allegedly hatched a plan to eliminate him. On August 18, Ashutosh told Sanjay to come to his house for TDR work. But Sanjay asked him to come near High Court. When Sanjay arrived at the spot, Ashutosh asked him to sit in his car where the four other accused were already seated. Thereafter, Ashutosh drove the car towards Ambazari Pandharabodi and at the same the accused overpowered Sanjay and strangulated him with the help of a nylon rope in the running car itself. After eliminating Sanjay, all the accused proceeded toward Khatkheda jungles near Bela and dumped his body at a secluded place. But before dumping Sanjay's body, the accused removed his shirt and trouser and threw them on way. They also removed Sanjay's gold chain, gold ring and other valuable with the intention of hiding his identity and also to destroy evidence. The gold chain and gold ring have been recovered by police from the possession of the accused.
Police produced the five murder accused in a court which remanded them to police custody till September 1. Further questioning of accused is likely to throw more light in Sanjay's murder.