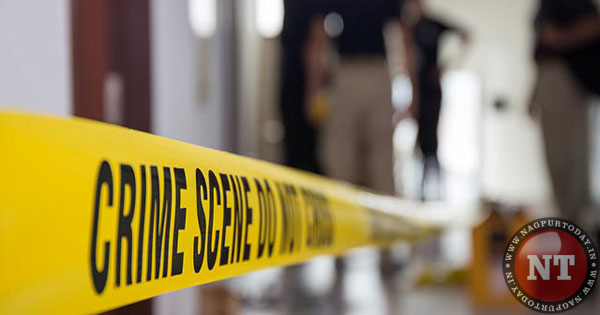 Nagpur: The Social Service Branch (SSB) of Crime Branch nabbed a notorious pimp who was running online flesh trade. Cops have also rescued a woman brought from Delhi by the pimp. The woman was lodged in a posh hotel in city.
The Crime Branch rounded up the 'dalal' named Maya who has been offering services of various women through a portal known as 'Skokka.com'. The portal link was available through website known as 'Nagpur Escorts'. The accused Maya had deployed two 'escort' named Atish Rameshwar Khadse (38), a resident of Gorewada. Atish used to ferry the women in his car to prospective clients. He would first send explicit photograph of the woman to the customers on their Whatsapp. If selected, the women were then taken to the clients. The pimp was operating a high profile sex racket as she served the 'elite' clientele. Rooms in many hotels are booked for this high-profile business. Online flesh trade has been 'thriving' in the Second Capital City of Nagpur with high-profile clientele 'preferring' foreign women. Cops had busted a similar sex racket in October.
The Crime Branch sleuths had received a specific information that flesh trade is being run through 'Skokka.com'. The cops also came to know that a notorious pimp named Maya was operating the website known as 'Nagpur Escorts'. Acting on the tip-off, cops deployed a decoy customer. This decoy made online contact and sought a woman. The decoy customer then was provided the phone number of Khadse. Khadse told him that he is sending image of a woman on Whatsapp. As the police decoy 'confirmed' a woman, Khadse asked her to go to Poonam Chamber. Soon the decoy also reached the spot where the sleuths of Crime Branch were already laid a trap. Cops nabbed Khadse and rescued the woman who was brought from Delhi. The woman used to take Rs 5000-10000 from every client.
According to sources, the kingpin of this online flesh trade allegedly is Puja alias Maya Gopal Rao, a native of Bhilai in Chhatisgarh. This accused used to stay on rent in Nagpur at Flat No. C-4, Neelkamal Society Apartment, Bajaj Nagar. The accused Puja alias Maya operated high-profile online sex trade, involving women from many cities and also foreigners.
The action was carried out by Social Service Branch PIs Vikarm Goud, Meena Jagtap, PSI Smita Sonavane, ASIs Damodar Rajurkar, Subhash Khedkar, constables Vijay Gaekwad, Shitalaprasad Mishra, Mukunda Garmode, NPC Surekha Sandekar, sepoys Pralhad Dole, Chhaya Raut, Sadhana Chauhan under the guidance of DCP (Crime) Sambhaji Kadam.