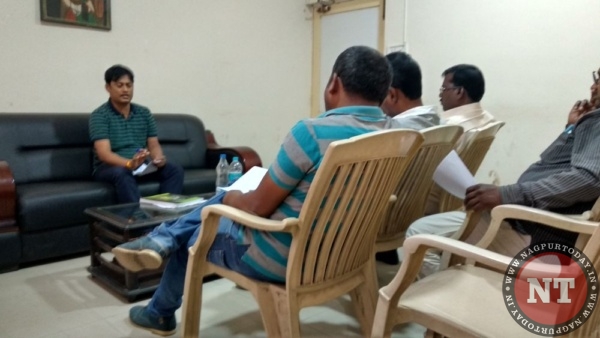 Nagpur: Rashtrasant Tukadoji Maharaj Nagpur University (RTMNU) had issued a notification regarding the change in dates of 118 exams due to the 105 convocation to be held on 24 March. According to RTMNU's newly elected Senate member of Bhandara Pravin Udapure this decision of RTMNU will affect 470,000 students of 670 colleges.
Addressing a press conference Udapure strongly opposed the decision. He said that the timetable of the university exam was prepared two months ago after considering all things and still 118 examinations to be held on 24 March are postponed to 8 April. The information regarding this was given on 20 March in newspapers from Nagpur. The students are busy studying for examination and so do not read the newspapers. These students are sure to face trouble as they would be at the examination centre for exams on 24 March.
Pravin Udapure further said that university has decided to take the examination on 8th April but if the students has to go somewhere or appear for any other test then what shall he do. He also said that if a student thinks of filing a petition in court against the decision, the university's problem are sure to increase. The examination is postponed only if there is a natural calamity or in case of special emergency. Udapure said that he would complain to the Governor of Maharashtra regarding this decision and as a Senate member, he has decided to boycott the convocation. He also said that Tamil Nadu Governor Banwarilal Purohit is the chief guest and if comes to know that the students are going face problem because of convocation he himself will boycott the convocation.