Controversy mars Aakash Institute over transfer certificate to 800 students; parents in dilemma

Nagpur News.
The parents of over 800 students at Aakash Institute situated in Shraddhanandpeth near Abhyankar Nagar square here ran in dilemma on Thursday when the institute authorities handed out transfer certificate to the students pursuing preparation for medical and engineering entrance examinations there. The transfer of students was the fallout of the ongoing differences between the sole owner of Aakash Institute and the local franchisee.
Few months ago Aakash Institute's parent organization carried out print advertisements here declaring cancellation of its Nagpur franchise ran by Chandrakant Satija. Since then the dispute was going on between the head runners and Satija.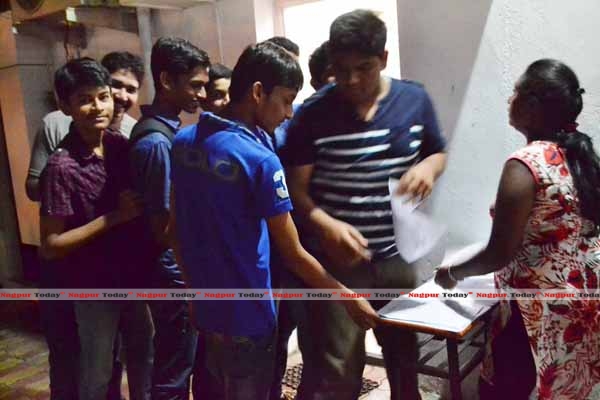 The ongoing tussle snowballed into major controversy on Thursday that saw the parents of students being given transfer certificate to shift their wards to new institute being set up by Aakash as its sole property. The new Aakash Institute is reportedly under construction at Law College Square that led many parents to register their protest against the move. The classes are scheduled to be commencing from March 16.
The transfer would require the students to pay only for day boarding at new Aakash Institute while those who have already paid their fees in full or part would not have to pay any extra amount other than balance fees of the old institute, if any. But the parents were reportedly wary of shifting their wards as they said that they would have to deal with other problems like accommodation of the students and their safety too. "Since most of the parents do not reside in Nagpur, they had placed their wards in rented rooms and hostels located nearby this institute and shifting all of them in the middle of the things would be quite troublesome as the examinations are also going on," one of the parents Vikram told Nagpur Today.
"Even if we shift our wards to new institute then the precious time would be lost in commuting between institute and home. We cannot even buy them two wheelers as we could not afford time to get driving licence for them at this stage. We are feeling cheated at this juncture," added another parent who wish not to be named.
Handing out clarification, the director of old Aakash Institute Chandrakant Satija told Nagpur Today, "We and Aakash Institute have mutually consented for this change for the larger interest of students. The students would not be charged anything extra except for the day boarding. So, both of us have taken this step for the benefit of students."
Sources said that the building of new Aakash Institute is still half constructed and the stairs do not have any security railing that adds to the worries of the parents who fear putting their wards' at risk. Sources informed that faculty at the institute also manhandled few parents and scribe who had gathered at the institute to oppose the decision.
Talking to Nagpur Today over phone from New Delhi, CA Laxman Rao, General Manager at Aakash Institute defended the decision to transfer students saying that the old franchise lacked in services as per the standards set by their institute and hence Aakash Institute itself took over the charge at new place. About the safety of students at the half constructed building, Rao clarified, "We are already running classes on first floor which is fully constructed. As per the feedback we have received, most of the parents have not visited new building. We are looking into the complaints of the parents and it would be resolved soon."