Nagpur News.
The Vidarbha Division Workers' Conference organized by Maharashtra Pradesh Congress Committee in Nagpur recently has turned out to be different in many ways. The conference was held in view of forthcoming Assembly elections and was aimed at enthusing a new life into the spirits of leaders and workers and boosting their sagging morale post-Lok Sabha poll defeat. The programme, held at Vasantrao Deshpande Hall in Civil Lines, was marked by six-hour delay by Chief Minister Prithviraj Chavan. However, the delay proved a blessing in disguise for many local leaders as they got chance to address the gathering and give vent to their suppressed feelings.
Chaturvedi spits fire on BJP, media & Congressmen, too:
Speaking on the occasion, Satish Chaturvedi spewed venom on BJP and media, too. He said that it is beyond his understanding the silence maintained by media over newly elected BJP President Amit Shah's outrageous activities.  Supreme Court has banned Amit Shah from entering Gujarat. It means he has been externed. He has been given permission only to attend Gujarat Assembly session. Despite all this background, BJP, which calls itself honest and a party with difference, and the RSS have made Amit Shah the President of a national party. Now, Shah roams in Gujarat at his will. Is this not a contempt of Supreme Court? Are Congressmen, media, court, citizens gone blind to this happening? Had a common man from a city or village been externed, he would have to stay outside till the case is decided. If by mistake the externee returns, he is booked for a new offence. Then why a special provision in courts for Amit Shah?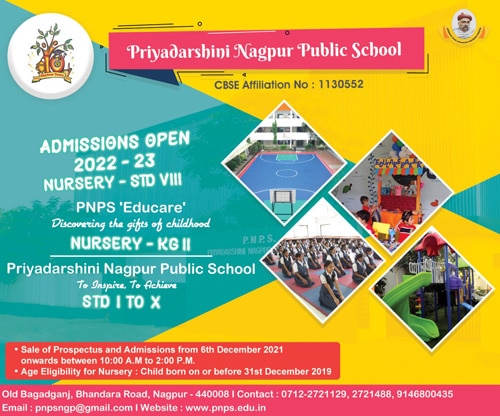 Taking the Congress leadership head on, Chaturvedi demanded importance to Vidarbha and the Chief Minister from the region. Whenever the Ministry is formed, Vidarbha is handed over insignificant  ministries like Animal Husbandry, Dairy Development, Warer Resources, Textiles, Fisheries, Labour etc as if there is no leader worth important ministry. It appears that Congress has removed Vidarbha from its map. If the plans for next Assembly elections are effectively drawn, Congress in Vidarbha will gain the most and the party will be strengthened. This is what the veteran Congress leader Chaturvedi said while addressing the conference.
Those making rounds of Delhi-Mumbai are made ministers: Patel:
Bashir Patel, senior Congress leader from Bhandara, in his address, lamented that those who make rounds of Delhi and Mumbai are made ministers and others are left in the lurch. If the selection of candidates for Assembly election is done adroitly and decisively then there is no need to worry on losing any seat from Vidarbha. But unfortunately, revolters are always honoured and rewarded with tickets, ministries, plum posts etc. Since the past 5 years, veteran Congress leaders and workers are being systematically kept away from mainstream by the party. The outcome was seen in Zilla Parishad and Municipal Council elections as party suffered humiliating defeats. He appealed top leaders to take other senior leaders together and strengthen the party.
Don't be miser in marketing: Chaudhary:
Former MLA Babanrao Chaudhary, in his address said that Congress should not a miser while marketing its achievements and should begin it without delay. Vidarbha is capable of giving a fitting reply to defeat in Lok Sabha poll and thereby emerge victorious. Therefore, Congress should give importance to Vidarbha. Congress has been purified as many dishonest leaders have left it as soon as party got defeated in the election, said Chaudhary.
Give funds to candidates along with tickets: Moghe:
Shivajirao Moghe urged party leadership to contest this Assembly election alone and announce candidates before August 10. Similarly, the party should make a provision of giving funds to candidates along with tickets so they can strive hard and match the strength of opponents. The manifesto of the party must mention waiver of Rs 1 lakh loan taken by farmers and other poor people. Congress is a live party and therefore, giving advertisements in TV channels and other media would not work, said Moghe.
Tomatoes are being stolen in Modi-raj: Wadettiwar:
Former minister Vijay Wadettiwar said that in Modi-raj tomatoes are being stolen instead of money. One trader was robbed of 40 kg tomatoes. He urged Congressmen to stand behind Sonia Gandhi on the lines of Indira Gandhi. If Congress is saved then country can be saved.