Nagpur: A Neonate was referred to Newera Hospital for Suspicion of heart disease. After evaluation it was found that this Day 2 Old Neonate was suffering from a critical Congenital Heart Disease called Transposition of Great Arteries (TGA) , for which prompt surgery was conducted at NewEra Hospital . In normal Heart Great Arteries named Aorta (Pure Blood) and Pulmonary Artery (Impure Blood) Supply body and Lungs respectively.
TGA is a condition in which impure blood is circulated in the body and pure blood is circulated in Lungs, due to abnormal orientation of Great Arteries.
Mortality of such heart disease is 100% if not operated. Even after surgery b, Mortality remains very high and such neonates require prolonged hospitalization, may be for months,
However surgery was performed as soon as possible, without the baby getting decompansated as a result of quick and timely evaluation and decision of our Neonatology team at NewEra hospital .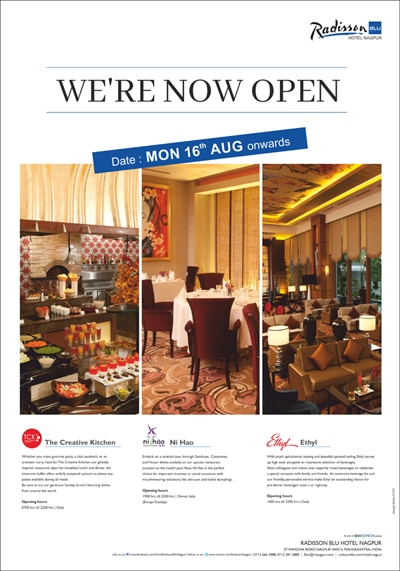 As such open Heart Surgery in Neonates takes around 6-8 hours with High chances of on table death , However Dr. Sandeep Khanzode , Who is a renewed pediatric Cardiothoracic Surgeon & Dr.Anand Sancheti ( Director )( CardioVascular Surgeon Thoracic (Chest) Surgeon and his team with anesthetist Dr.Sahil Bansal & Dr.Sneha Khade performed the Surgery meticulously , Post-op this neonate was managed by Neonatologist Dr.Swapnil Bhisikar (DM Neonatology), Dr.Manish Chokhandre (Pedriatric Cardiologist) and team of Dr.Anand Sancheti Director (CVTS Surgeon), Dr.Darshan Soni (Surgeon) , Dr.Vijaya Lanje (Perfusionsit) and Entire RMO, Nursing Staff of NICU,PICU .
The Baby was critical & was ventilated for 3 days but expert and appropriate treatment as per international Standards brought a favorable outcome.
Parents are thankful to the entire team of NewEra Hospital and also grateful to the NewEra Directors, Dr.Ananad Sancheti,Dr.Nilesh Agrawal, Dr.Nidheesh Mishra for making this facility available at East Nagpur .
It is highly recommended by Dr.Swapnil Bhisikar that more and more neonates should be screened for Congenital Heart Disease .
As incidence of heart disease in children is as high as 5 in 100 and timely intervention can survive the life of babies, NewEra Hospital has come up with special neonatal OPD in which every newborn is screened for heart disease , such physician based Echocardiography is the need of the hour of early diagnosis of critical Congenital Heart Disease .