Nagpur: The ever expanding digital world is all set to update and upgrade itself yet again with a major transformation of technology being aggresively used in corporate offices, business firms, households, nonetheless, the smart phones in one's pocket and now even wore on wrist in the form of smart watches.
Complimenting the rapid pace of technological advancements, the prestigious mega event Comp-Ex Central India's largest and the happening IT expo is all set land Nagpur with its fresh new season. .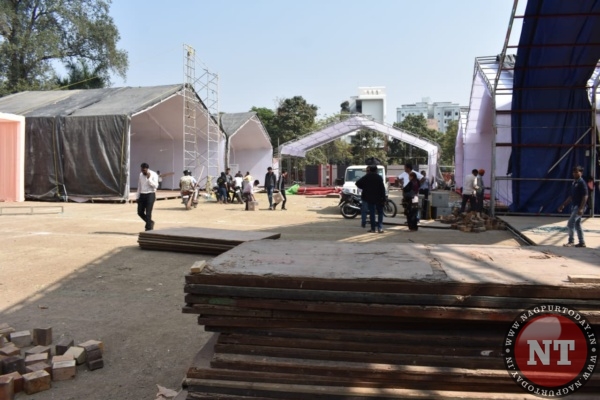 The 27th edition of Comp-Ex is scheduled to be organised from the January 10 at St. Ursula Girls High School Ground at Civil Lines. The 5-day event will conclude on January 14, while daily timings for visitors at Comp-Ex would be from 12.00 noon to 9 pm
Top companies from the IT field will be participating in Comp-Ex too. Major and well known players like Samsung India, HP, Wardwiz, Lenovo, Dell, Tally, Microsoft Surface, etc.
The much sought after event digital event CompEx will show a glimpse of the latest outings in laptops and PC's. Wide-ranging products at wide ranging price bands suitable for all pockets will be there with laptops starting from as low as 8000/- Refurbished PC's and laptops, as economical options, have flooded the market and one can get high configuration laptops and desktops even the likes of Apple make at a good bargain.
On popular demand of the digi-sportsmen, CompEx will be putting up Gaming Zone again this time, after skipping it last year, for the young crowd. There will be on-the-spot gaming competitions in popular games like PUBG, PUBG CLAN and FIFA 19 and many more will be offered in 5 days of IT expo.