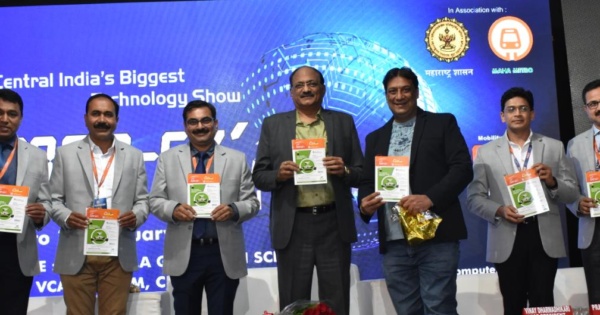 Nagpur: With the calendar turning over a new year to usher in 2019, it is this time of the new year most eagerly awaited by the enthusiastic tech savvy section of the society for the prestigious computer expo of Central India, Comp Ex 2019 to raise its curtains and help them foray into the upgraded digi-world.
The 27th edition of Comp-Ex was traditionally and ceremoniously inaugurated yesterday at the hands of Dr. Brijesh Dixt, MD, Maharashtra Metro Rail Corporation Limited in the presence of Vidarbha Computer & Media Dealer's Welfare Association's office bearers Rajesh Saboo, President, Dinesh Naidu, Secretary, Vinay Dhamadhikari, Vice President, Prashant Bulbule, Treasurer and Ranjit Umate, Joint Secretary, Nikhil Gandhi, Sanjay Chaurasia, Lalit Gandhi, Executive Member, besides other members of VCMDWA members of the press, well-wishers and many visitors.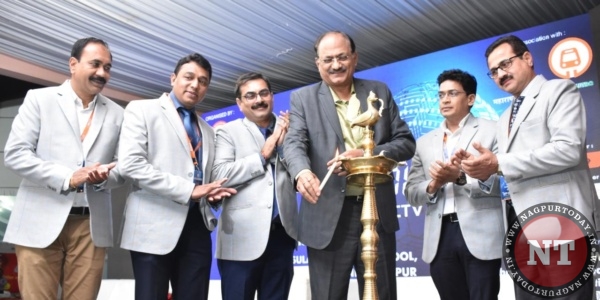 The five day event being held at St. Ursula Girls' High School, Opp Old VCA Stadium, Civil Lines, Nagpur from 10th to 14th January with all the arrangements, is as comprehensive as possible, with proper layout plan for domes for stall and pavilions, huge parking bays and cafeteria. Visitors can move freely in the aisles and can have access and interaction with stall people to know about various products on display regarding the services, features and working of the latest technology based products.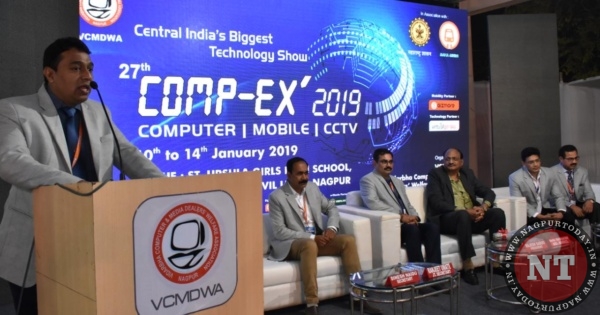 Comp-Ex is the pioneer event in showcasing the ever dynamic advancements and cutting edge technology in the field of Information Technology ranging from the latest hardware to the application based software through this extravaganza at a mega-scale. Top companies from the IT field will be participating in this year's Compex too. Major and well known players like Samsung India, HP, Wardwiz, Lenovo, Dell, Tally, Microsoft Surface etc. have their pavilions and stalls at Comp-Ex and would be giving information about the in-thing and new product launches. Products to meet every need and to suit every pocket can be explored at Comp-Ex.
To bring about awareness towards recycling of E-Waste, people depositing E-Waste would be eligible to Free Entry at CompEx and will also be given a certificate as being E-Positive for the concern and action towards safe disposable and recycling of E-waste. People bringing in larger volumes of E-Waste would get paid for the same at Rs. 15/- per kg. . Anyone having old, useless, dumped E-Waste at his business premises or homes in excess of 50 kgs, Comp-Ex also offers a pick-up facility of any such large quantity E-Waste from the dump location, be it an office, factory or any residence.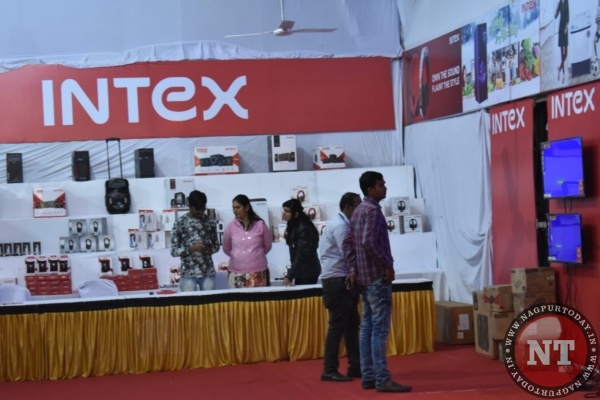 On popular demand of the digi-sportsmen, CompEx 2019 attraction for the young and yo crowd will be the Gaming Zone again this time. On-the-spot gaming competitions in popular games like PUBG, PUBG CLAN and FIFA 19 have been made more attractive with prizes worth rupees 2.00 lakhs to be won.

Nagpur Metro will be yet another attraction for people to get first-hand experience of how the metro will function in near future. Nagpur Metro pavilion will have dedicated staff to share and provide information and answer queries of general public. A wish-wall is also being erected at the Metro Pavilion where visitors can write best wishes for Majhi Metro. Already on a fast track of construction, Nagpur Metro will soon become a running reality and a prestigious addition to Nagpur, a true smart city in the making.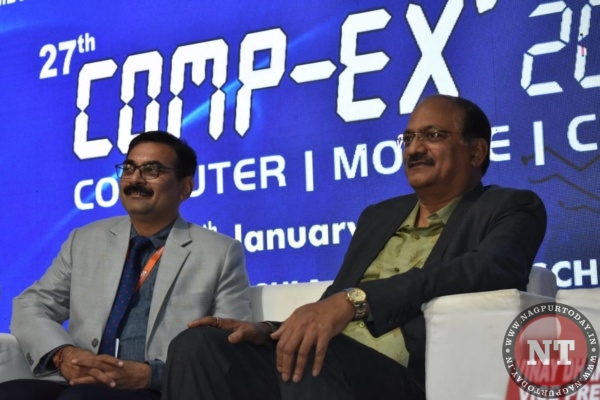 With the latest trend of digital payments and cashback to the customers through We Pay, a latest e-payment set-up extending easy access and immediate cash back benefits to the visitors who seek entry to Comp-Ex through the digital payment option.
The Media Partners of the 27th Compex 2019 are The Hitavada and Click IT while other associates partners are Gizmore, Virtual Galaxy, Big FM, D-Link, Finding Pi Inc., Nagpur Today and Suritex P. Ltd.
Compex will remain open for visitors every day from 12 Noon to 9.00 pm.