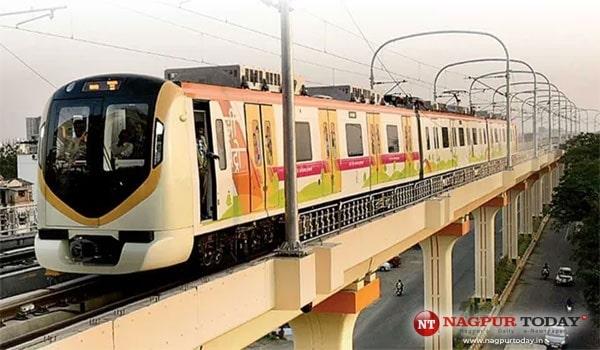 Nagpur: A study by Nagpur Municipal Corporation (NMC) has revealed that there is 44% drop in Aapli Bus ridership post Covid lockdowns while Majhi Metro, in sharp contrast, has reported an increase in ridership.
The NMC study said that daily commuters travelling in Aapli Bus reduced by almost 50,000. On the other hand, Maha Metro, which is operating Metro Rail on two routes — from Sitabuldi to Khapri, and Sitabuldi to Lokmanya Nagar on Hingna Road — witnessed almost 100% rise in ridership from 20,000 daily to 40,000 in the last couple of months. The daily ridership in the 360-odd Aapli Bus fleet pre-Covid was 1.47 lakh. However, now it is not even a lakh, said NMC's Transport Department.
The study pointed out that the industrial workers, who stay in east Nagpur and work in Hingna industrial area, prefer to travel by Aapli Bus only up to Sitabuldi from Pardi. For travelling beyond, they take the Metro Rail. As per data obtained from NMC's Transport Department, the ridership in Aapli Bus should have been around 1.50 lakh. But since the lockdown was lifted, ridership on two routes — Sitabuldi to Khapri route, and on Hingna route — has witnessed a steep decline.
According to Maha Metro sources, the passengers are now preferring commuting by Metro Rail instead of other modes of public transport. The ridership increased due to two factors — scorching summer and cheap fares ranging between Rs 5 and Rs 10. On weekdays, the number of riders on the Metro Rail is around 45,000, while on weekends it is between 40,000 and 42,000, sources said.
The decline in ridership has also affected NMC's revenue from the operation of Aapli Bus. From Rs 25 lakh per day ticket revenue, currently NMC's earning from Aapli Bus service is between Rs 15 lakh and Rs 17 lakh. The earning per km of NMC on operation of 320 Aapli Buses stands at around Rs 24.56, while earning per bus comes to around Rs 4,839.