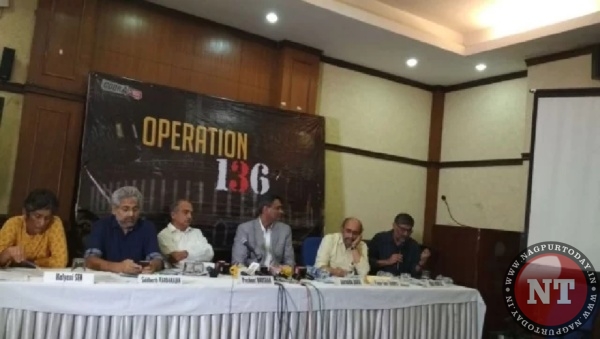 New Delhi: A news website Cobrapost on Monday alleged that a sting operation on some media houses has revealed that they were ready to peddle Hindutva agenda to polarize voters on communal lines for money.
Cobrapost, the website that is known for journalistic sting operations, said one of its scribes carrying spy cams interviewed many media executives were expressed their willingness to polarise the voters for money.
They also expressed their readiness to malign image of political leaders, rake muck on most celebrated and members of legal fraternities and civil society, show judiciary in poor light and brand agitating farmers as Maoists, according to Cobrapost editor Aniruddha Bahal.
"Through our sting operation named Operation 136 several Indian media houses agreed to carry contents promoting Hindutva and to polarise elections on communal lines for money," Bahal told reporters here.
He said the media houses also agreed to malign images of opposition leaders like Congress President, Rahul Gandhi, West Bengal Chief Minister and Trinamool Congress chief Mamata Banerjee and leaders from the Samajwadi Party and the Bahujan Samaj Party.
Watching this devastating sting expose of many sections of the mainstream media by Cobrapost at the Press Club: How owners&managers of many major media organisations are happily willing to run communally inflammatory polarising&defamatory propaganda for cash.Paid Hindutva agents! https://t.co/geoJCs7xBt

— Prashant Bhushan (@pbhushan1) March 26, 2018
Bahal said they were even ready to target Union Ministers like Arun Jaitley, Maneka Gandhi, Jayant Sinha and others from BJP allies like Upendra Khuswaha, Om Prakash Rajbhar and Anupriya Patel.
He said the sting was named Operation 136 because India is placed at 136th position in 2017 World Press Freedom Index.
He said the contents of the campaign were violative of various sections of the Indian Penal Code, which hold publication of content communal and defamatory nature a criminal act punishable by imprisonment.
He also said it was only the first part of the Operation 136 and the second part of the expose would be released in April.