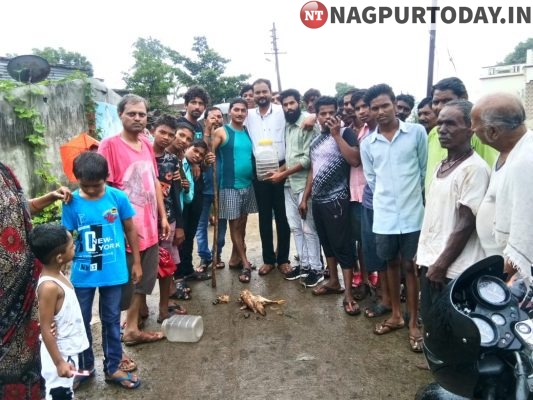 Nagpur: A brown spectacled cobra killed a hen and feasted on her nine chicks in village Bijewada Khairi of Ramtek Tehsil on Monday morning. The incident sparked panic among villagers. The highly venomous snake was captured and later released in jungle.
It all started when a family in the village Bijewada Khairi woke up in the morning and went to the chicken den for releasing them in open for foraging. However, the family was taken aback with a spine chilling scene. A 5.4 feet spectacled brown cobra had sneaked into the den and after killing a hen, gobbled up her nine chicks.
After feasting on chicks, the cobra was 'resting.' Spotting the highly venomous snake in their courtyard, the family members started shouting in panic. Their shouts attracted attention of nearby villagers and they gathered there out of curiosity. An alert villager Rajkumar Khobragade immediately informed Sarpa Mitra Ram Raut and animal lover Manthan Sarbhau of Wild Challenger Organisation, Ramtek.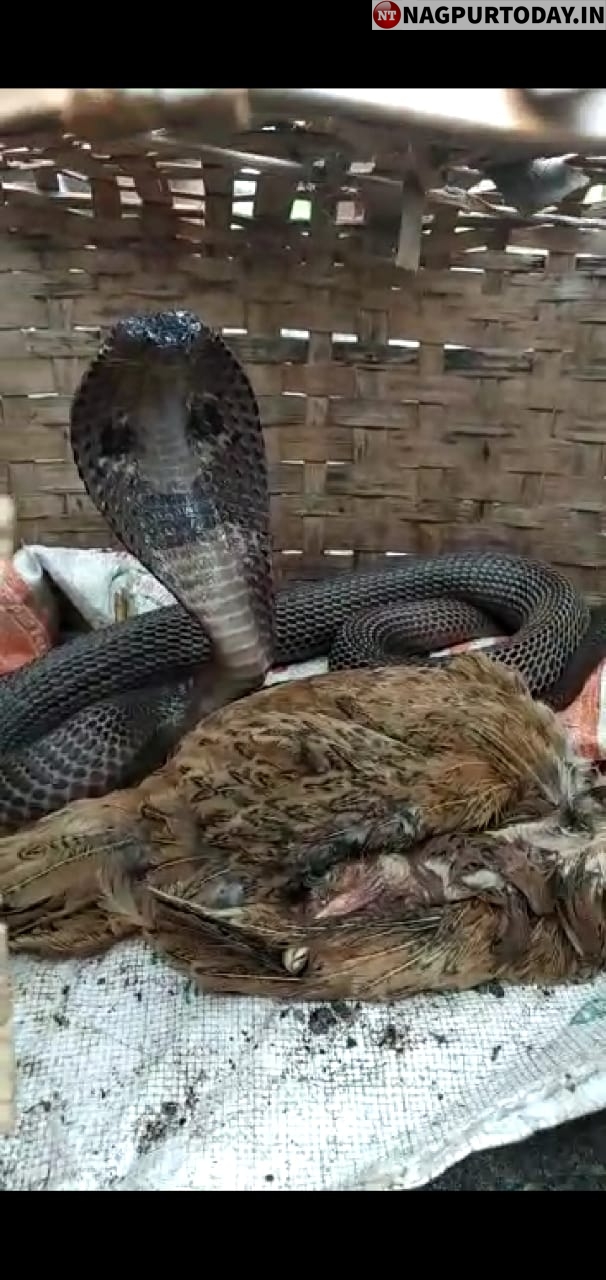 They immediately rushed to the village and first removed the cobra from the den of hens. Disturbed by the happening, the snake vomited or expelled all the nine chicks one by one. The snake was later put in a big bottle and taken to Ramtek Forest Office. Later, the cobra was released in a forest in the presence of Round Officer Agode, Beat Guard Karamore, Wild Challenger Organisation's President Rahul Kothekar and Ajay Mehurkule. The villagers heaved a sigh of relief following capture and release of cobra in far away jungle.