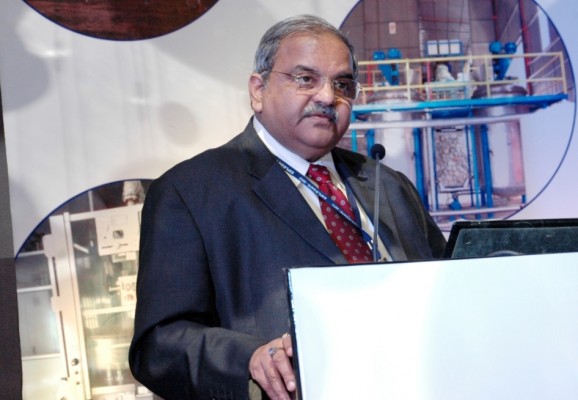 Nagpur News: While addressing the national seminar on Safety Security and Recent Trends in Explosives – Explo-safe 2013 organised by Petroleum and Explosive Safety Organisation (PESO) and Explosives Manufacturers Welfare Association at Nagpur on 11th Jan 2013, Chief Guest, D C Garg, Chairman cum Managing Director (CMD) of Western Coalfields Limited, enlightened the participants that Coal India Limited (CIL) is the largest consumer of explosives in the world, and consumes 391742 tonnes of Explosives every year. "It is envisaged that the growth in coal production by CIL from 436 million tonnes during FY 2011-12 to 615 million tonnes during FY 2016-17 along with the growth in other mineral sectors, will infuse the growth rate of 8% in the explosive industry. Western Coalfields Limited, Nagpur- based subsidiary of CIL spends about Rs 158 crores every year on purchase of explosives and accessories. The explosive industry has got a bright future ahead", said Garg at the Seminar.
Garg further said, "The explosive manufacturers and experts of the industry to work in close cooperation with the blasting officers at the mines to exchange the valuable know how and ensure a safe, economic and efficient blast. The discomfort to the local populace on account of vibration, sound and fly rocks should be controlled. The Research and Development in the explosives industry should benefit the coal companies by optimisation of excavation cost. Utmost care has to be taken in the handling and transport of the explosives and accessories to ensure that security thereof is not compromised".
Delegates from all over the country had attended the conference. T R Thomas, Chief Controller of Explosives Petroleum & Explosive Safety Organisation had conceptualised and guided the organisers.  R B Chakravorty, Deputy Director General Mines Safety, Western Zone, DGMS,  G P Kundargi CMD MOIL (Manganese Ore India Limited) and  S Chakrabarti, President EMWA expressed their views in the inaugural session.