Nagpur: The Commissioner of Metro Railway Safety (CMRS) is all set to inspect Maha Metro Nagpur Rolling Stocks and MIHAN car depot. The team of officials from Mumbai and Lucknow, lead by CMRS, Central Circle, Mumbai will arrive on January 16th for inspection. The CMRS inspection and its subsequent report, would pave way for further obtaining Railway Board sanction and use of Maha Metro Rolling Stock for passenger service of the Maha Metro.
As per the scheduled program, the team of senior officials will arrive for a day-long visit and initially, inspect Rolling Stock and Maintenance facilities at Metro Car depot at MIHAN. The inspection is essential to ensure safety and comfort of passengers travelling in Metro train. The team will also travel by the Metro train from Airport South Station to MIHAN Car Depot to oversee all the facilities.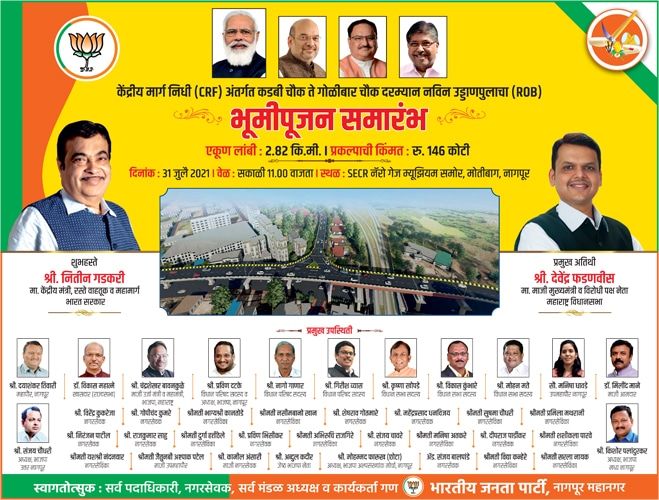 During this ride, the team will check all the parameters relevant for smooth and safe operation of the train. The team will inspect depot facilities like mobile jack, rescue equipments and shunter, necessary for maintenance of the train. The team will also inspect the traction sub-station used for feeding 25 KW traction supply for main line and depot.
It may be recalled that trial run on the 5.1 km long section was held on September 30th last year at the hands of Chief Minsiter Devendra Fadanvis and Union Minister Nitin Gadkari. The Maha Metro Nagpur team is fully geared up for the proposed CMRS visit and is equally confident of obtaining requisite approval for the commencement of passenger run.