CM office rubbishes rumours of Fadnavis' chopper mishap again!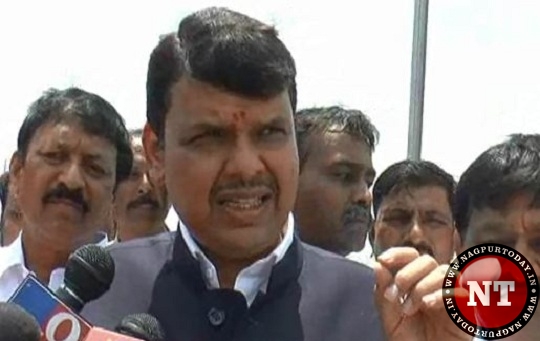 Mumbai/Nagpur: The Chief Minister Devendra Fadnavis' visit to Alibaug in Raigad district on Friday turned out to be big media scoop as it was reported he met with yet another chopper mishap after he had a narrow escape in a chopper crash in Latur in May this year.
However the Chief Ministers Office later clarified on the incident and termed it as pure rumour.
On Friday, TV channels flashed news of how Chief Minister Devendra Fadnavis had a second lucky escape as his chopper suddenly took off while he was to board it at Alibaug in Raigad.
The chief minister's office clarified they are untrue.
Incidentally, Fadnavis was in Raigad for a private function of MLC Jayant Patil (Peasants and Workers' Party).
The CM was headed to Mumbai.
Fadnavis had a lucky escape on?May 25, as his helicopter crash-landed soon after it took off from a helipad at Nilanga in Latur district of central Maharashtra.