Chief Minister Devendra Fadnavis on Sunday (November 2) arrived in Nagpur for the first time after becoming the Chief Minister of Maharashtra to a rousing welcome accorded by a host of Government officials and galaxy of people's representatives, BJP leaders from across the city and Vidarbha and a sea of party workers and supporters. Fadnavis, accompanied by wife Amruta, arrived at Dr Babasaheb Ambedkar International Airport at 4.45 pm by a scheduled passenger flight.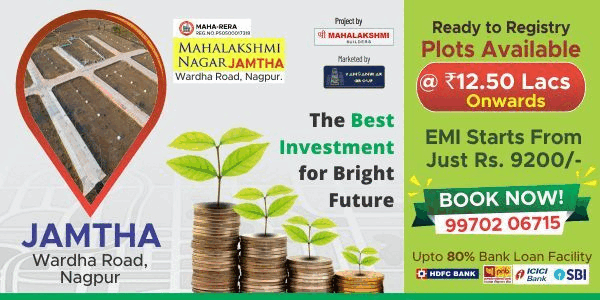 The First Citizen of Nagpur, Mayor Pravin Datke warmly welcomed the Chief Minister Fadnavis by offering him a bouquet. Thereafter, Divisional Commissioner Anoop Kumar, Municipal Commissioner Shyam Wardhane, Police Commissioner K K Pathak, District Collector Abhishek Krishna, Chairman of Nagpur Improvement Trust Dr Harshdeep Kamble welcomed Fadnavis.
The Airport was flooded with BJP public representatives and party leaders to welcome the Son of the Soil on his maiden visit to Nagpur after taking charge as Chief Minister of Maharashtra. Those present include MPs Ashok Nete, Ramdas Tadas, MLAs Chandrashekhar Bawankule, Krishna Khopde, Vinayak Kohale, Mallikarjun Reddy, Sudhakar Deshmukh, Vikas Kumbhare, Dr Milind Mane, Prof Anil Sole, Ashish Deshmukh, Sameer Meghe, Sudhir Parve, Dr Pankaj Bhoyar, N G Ganar, and Deputy Mayor Munna Pokulwar, BJP Organising Secretary Rajesh Bagdi, former Chairman of Standing Committee Sandeep Joshi, Chairman of Standing Committee Narendra Borkar, Prabhakar Yewale, Prof Pramod Pendke, former MP Banwarilal Purohit, former MLA Ashok Mankar, Ramesh Mankar, Girish Vyas, Dr Chhotu Bhoyar, and a large number of Corporators, office-bearers of Zilla Parishad, Gram Panchayat and Municipal Councils.
As soon as the Chief Minister Devendra Fadnavis came out of the Airport after the welcome by public representatives and officials, he was greeted by loud cheers by thousands of party workers, supporters and citizens. Fadnavis later boarded a special 'Rath' (Truck) and aesthetically decorated open truck and headed for city in a rally. The atmosphere reverberated with beating of drums and bands and enthusiastically dancing workers and others. The rally was participated by thousands of people from all walks of life. A special band welcomed the Chief Minister at Dr Hedgewar Memorial near the Airport on en route to city. Fadnavis paid his tribute to Dr Hedgewar by laying a laid a rose wreath at the Memorial.
Then began the historic rally through Wardha Road and passed through Chhatrapati Square, Orange City Hospital Square, Savarkar Nagar Square, Laxmi Nagar Square, Bajaj Nagar Square, Shankar Nagar Square, Laxmi Bhavan Square and then reached the Dharampeth residence of Fadnavis. Thousands of citizens were standing on both sides of the route to greet and welcome their darling leader.