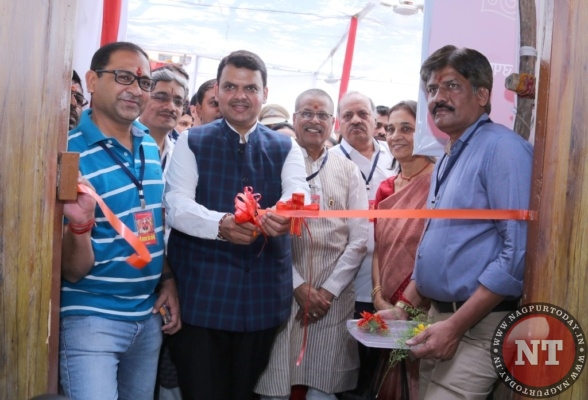 Nagpur: Chief Minister Devendra Fadnavis dedicated Deendayal Thali Service at Indira Gandhi Government Medical College and Hospital (IGGMCH) on the auspicious occasion of Gudhi Padwa which also marks Marathi New Year.
"Pt Deendayal Upadhyay considered service to poor as service to God. He gave the 'Antyodaya' mission. The Thali Service for poor patients at IGGMCH on the auspices of Shri Salasar Seva Samiti is most pious work taken Marathi New Year," Fadnavis said in his speech after inaugurating the event. The relatives of the patients are offered the thali at nominal rate of Rs 10.
The Chief Minister, after opening Deendayal Thali Service, enjoyed the thali along with other dignitaries present on the occasion. MLC Girish Vyas, MLAs Vikas Kumbhare, Dr Milind Mane, Krishna Khopde, Ex-minister Ramesh Bang, Ex-mayor Praveen Datke, Deputy Mayor, Deepraj Pardikar, Sandeep Joshi, IGGMCH Dean Dr Anuradha Shrikhande and others were present.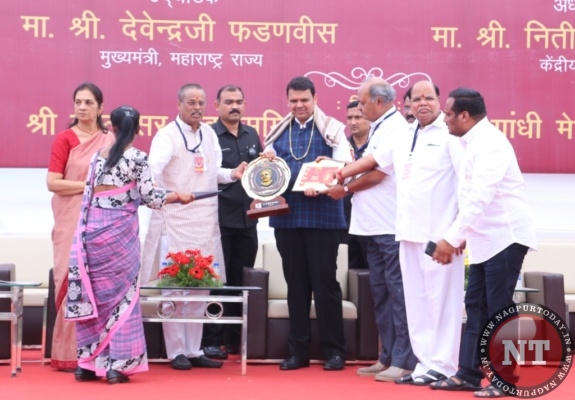 Shri Salasar Seva Samiti President Radheshyam Sarda compered the programme while Girish Vyas proposed the vote of thanks. Corporator Dayashankar Tiwari and other members of Shri Salasar Seva Samiti, Ghasiram Malu, Mangilal Bajaj, Shashikala Malu, Pradeep Mundada, Pukhraj Bang, Shrikumar Sarda and others were present at the programme.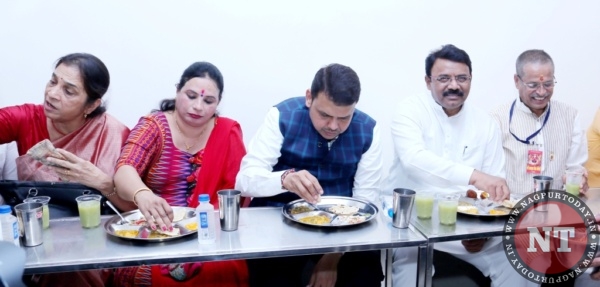 "The thali service was started as a support to help poor patients' relatives. The Samiti had earlier decided to distribute thali free of cost. But later it was decided to charge mere Rs 10 as anything given free of cost has no importance," said Fadnavis. Fadnavis informed that after Government Medical College and Hospital, the service begins at IGGMCH and soon it will start at Daga Hospital. He said that one Lotus organisation has also come forward to start the similar Deendayal Thali Service at Daga Hospital and soon the service will begin at the hospital. Fadnavis assured IGGMCH Dean Dr Anuradha Shrikhande to grant CT Scan and MRI machine at the hospital. He assured that the demand has been approved by the government and soon funds will be released.