Nagpur News
The Chief Minister of Maharashtra Prithviraj Chavan, rattled by debacle in Lok Sabha elections mainly due to enforcement of Local Body Tax (LBT) and soft-going on issues of public interests, called a series of high-level meeting of his Cabinet Ministers, top bureaucrats and trade representatives to discuss pros and cons of abolition of LBT and subsequent alternatives. The meeting was held on June 8 at Sahyadri, the official residence of Chief Minister.
The Chief Minister first proposed transfer of LBT to Sales Tax Department which will act as enforcement agency leaving the civic bodies out of the picture. Secondly, Chavan proposed Entry Tax in lieu of LBT. However, LBT will continue on diesel, petrol, motor spirits, liquor, vehicles and the stamp duty would be increased to 2 per cent from the present 1 percent. Further, he said if nothing worked out, then Government will contemplating giving option to choose between LBT and Octroi.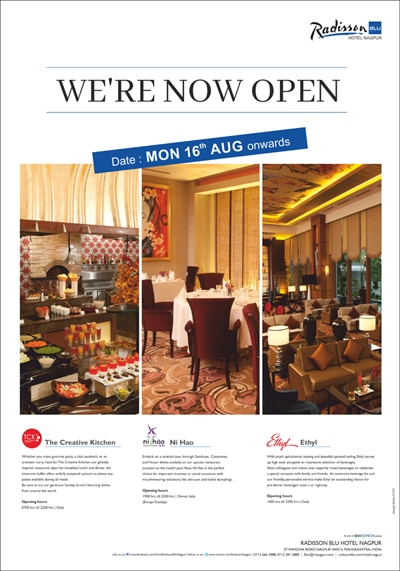 Dipen Agrawal, President of Nag Vidarbha Chamber of Commerce and other trade representatives present at the meeting insisted upon the Chief Minister and Deputy Chief Minister to abolish LBT and implement MEDC report on alternatives to LBT such as levying of vatable surcharge on VAT. However, bureaucrats flatly refused to accept the suggestion.
Later in the evening, representatives of 26 Municipal Corporations and Councils met at Gymkhana Club, Navi Mumbai and discussed at length the alternatives proposed by the Chief Minister. The meeting unanimously decided to accept only vatable surcharge on VAT in lieu of LBT.
On June 9, Sudhir Shrivastava, a high-ranking official, met the trade representatives and insisted to accept Sales Tax Deptt as enforcement agency of LBT which was rejected by the representatives present in the meeting.
On June 10, the Chief Minister again called an urgent meeting with trade representatives and secretaries of various departments to discuss the proposed alternatives. Mohan Gurnani, President FAM, made it clear that the trading community of the state will accept only vatable surcharge on VAT as an alternative to LBT. There were questions raised by secretaries on yield and autonomy of Municipal Corporations and Councils to which Dipen Agrawal, President NVCC, replied that the MEDC (Maharashtra Economic Development Council) report calculations are based on actual revenue figures of 2011 and in 2013 the revenues figures are more than that of 2011 so the yield cannot be questioned and as far as the autonomy of corporations is concerned it can well be maintained by referring to Article 243X of the Constitution of India which empowers state to constitute such funds for crediting all money's received, respectively, by or on behalf of the corporations and also for the withdrawal of such monies , as may be specified in law by state.
It could safely be concluded that the result of series of meetings has not been able to build consensus on alternates to LBT between the state government and the trading community due to adamant and rigid stand of bureaucrats on well accepted alternate of leaving vatable surcharge on VAT.
Later today at 5 pm, a meeting of Mayors along with Commissioners of Municipal Corporation was called by the CM to discuss the LBT issue.