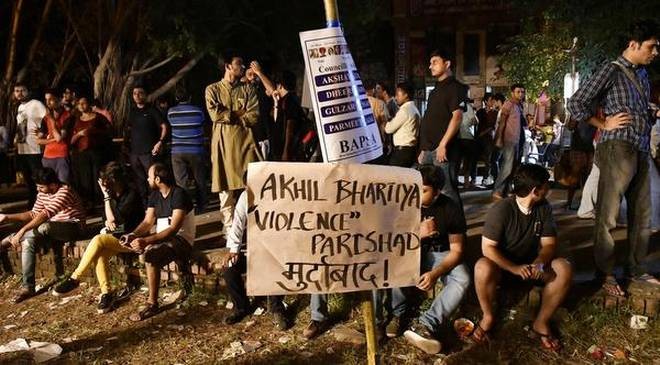 New Delhi: There was a clash between students from the Akhil Bharatiya Vidyarthi Parishad (ABVP) and those belonging to left-wing groups early on Monday at the Jawaharlal Nehru University (JNU) after the JNUSU election results were announced.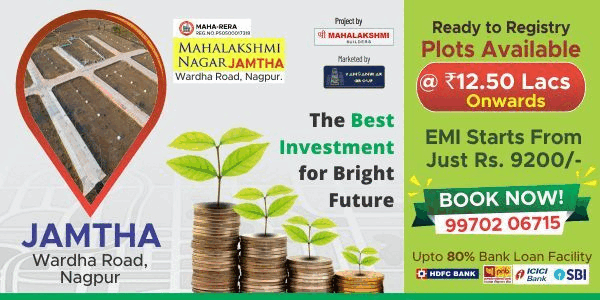 The new president of the JNUSU, N. Sai Balaji, said that at night, ABVP students randomly attacked some other students and he was called to the scene at Sutlej Hostel. "As the elected JNUSU president I went to ensure the safety of the students. Upon reaching, what I saw was mayhem. The mob led by Saurabh Sharma was baiting for the blood of any student and they were attacking students with sticks," said Balaji.
He added that they threatened him, former JNUSU president Geeta Kumari, and other students present there with dire consequences if they intervened to stop the violence.
"I was threatened by the mob and fearing my safety some students asked me to sit inside the PCR vehicle that had been called. However, the mob led by Ashutosh Mishra and Saurabh Sharma stopped the PCR vehicle and got a ABVP student to sit beside me. These two students were repeatedly stopping the PCR and threatening me. To my surprise, Saurabh Sharma stopped the PCR between Jhelum and Sutlej (hostels) and the ABVP student sitting inside the PCR van opened the door. Upon opening, more threats were given to me and I was physically assaulted inside the PCR van by ABVP students," said Balaji.
Students have gathered at the JNU gate to march to the Vasant Kunj police station to file a complaint.
ABVP student attacked, says group
Reacting to the events, an ABVP spokesperson said that it was a student from the ABVP who had been attacked by the "criminals hiding as champions of Communist ideology".
The spokesperson said, "Around 15-20 Left workers, including non-students, were led by the outgoing JNUSU president Geeta Kumari and her close friend Ankit Singh and entered the room of a student named Sujal Yadav and hit him with sticks and threw punches.
"The targeted violent attacks by the Left on ABVP students is a clear sign of an evil design unfolding in the campus. AISA-SFI and their allies have decided to turn things ugly in the JNU campus. Left wants turmoil in the campus. Left organisations do not appear satisfied with their win in the elections, which they got amid some serious breaches by the Election Committee and are turning more and more aggressive and violent.
"Under the present circumstances the safety of the students, especially of those who are affiliated with ABVP, is in a grave danger," said Monica Choudhary, National Media Coordinator of the ABVP.