Nagpur: "The only disability in life is a bad attitude. Start by doing what's necessary; then do what's possible; and suddenly you are doing the impossible." These inspiring words were proved true in every sense of the word by two youngsters of the city. Amruta and Nikesh are the two youngsters who are toiling hard to make lives of disabled persons meaningful.
"There is no need to sympathise with the disabled. Provide them opportunities. They will automatically become able," is the mantra of Amruta Adavade and Nikesh Pine. Both strive for arranging exhibitions of goods made by the disabled persons sometimes somewhere and also creating job opportunities and a place for their own business. The hard work put in by Amruta and Nikesh not only created rapport with hundreds of handicapped persons but got them suitable jobs.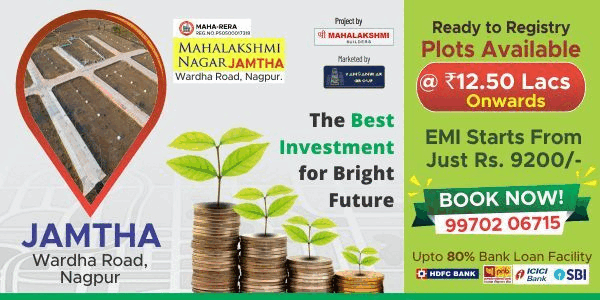 Hailing from a middle class family, Amruta has done MA in Mass Communications. On the other hand, Nikesh completed Bachelor of Journalism Course. With social service close to their hearts, both have been connected with one organisation or another. Moreover, participation in the activities of Akhil Bharatiya Andhashraddha Nirmulan Samiti is a must for Amruta and Nikesh.
But for doing something extraordinary for disabled persons is mission for the two youngsters. Initially both sympathised with the disabled but after sensing their misery and pains, they come to know that only sympathy will not do any good. Some decisive actions are needed to make the disabled capable.
The real problem of disability is not the disability itself but what the members of the general public think about it. Even though disabled, these persons hold special skills. Knowing this fact well, Amruta and Nikesh tried to develop these skills, market them and bring to the fore in society. With this mission in mind, the duo set up 'Aapan Foundation Bahuuddeshiya Sanstha.' Through this organisation, Amruta and Nikesh worked hard for uplift of disabled persons. They organised exhibitions of goods made by the disabled persons, ensured stalls for them at other exhibitions and many more services.
Amruta and Nikesh organised an independent exhibition of strips bags made by Adivasi women from Melghat. Being attractive, many organisations placed orders for these bags. For the purpose of permanent employment to the disabled persons, both the youngsters ensured permanent spaces in some areas. Moreover, they started a venture with the help some organisations in which the disabled persons with special skills could impart training to others.
Amruta and Nikesh regularly meet politicians, office bearers and officials of Nagpur Municipal Corporation and apprise them with the difficulties faced by disabled persons. Over 400 members of various organisations of disabled have connected themselves with Aapan Foundation. Through this Foundation, Amruta and Nikesh organise various programmes such as Bhajan Sandhya, social gatherings, musicals, sale and exhibitions of goods made by disabled persons, cloth distribution, sanitary napkin awareness programme and many more.
"People with disability want to be treated like everyone else. They do not want "special" treatment. They may need an accommodation to work. Each one of us is a person with special needs, but these needs are different from one to other. So no one must call us that we are special needs persons or even disabled persons," Amruta and Nikesh stress.