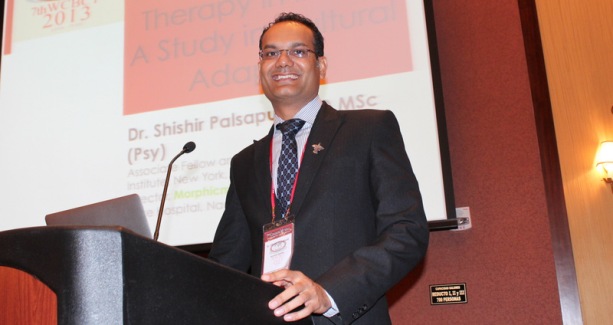 Nagpur News.
City based Psychotherapist, Dr. Shishir Palsapure recently presented his research paper at the American Psychological Association convention, Hawaii. His original research conducted in collaboration with St. John's University, New York, USA studied the mindset of Indian population. The research debunks many myths about Indians and will have significant impact in the way psychologists help Indians with different problems.
The study done in collaboration with the faculty of St. John's University, NYC included population from ten countries. The outcomes of the research were startling. Dr. Shishir says, the findings will change the way therapists have been treating patients and will reduce their effort and time needed for progress. The results also explain lot of behaviors, Indians engage in, that eventually prove unfruitful to them. Problems like laziness, depression, postponing work, being disorganized and irritability can be explained and handled more effectively now. He says, Indians are a ticking bomb, especially the youth. You never know when there would be a revolution, but there will be one.
Dr. Shishir recently presented paper at another International Conference- World Congress of Behavioral and Cognitive Therapies, Lima, Peru. He brought laurels to the country as being the only Indian trainer to train psychologists in counseling, from across the globe at the conference.
In a population of 1.6 billion people in India, Dr. Shishir is the youngest certified Supervisor-Trainers of Psychotherapists. He practices Psychotherapy at Care Hospital, Nagpur. His area of specialization is Cognitive and Rational Emotive Behavior therapy.