Nagpur: The Commissioner of Police (CP) Dr B K Upadhyay on Wednesday launched 'Chhatra Police' initiative to connect with students of schools and colleges. The programme was held at Shri Ramdeobaba College of Engineering and Management (RCOEM) in the presence of senior police officials and hundreds of students.
Joint Police Commissioner Ravindra Kadam, Additional Commissioner B G Gaykar, General Secretary of RCOEM Govind Agrawal, Secretary of RCOEM, Rajendra Purohit, Principal Rajesh Pande, General Manager (Administration), Maha Metro Anil Kokate, Chandu Pendke of Maitri Pariwar were prominently present on the dais.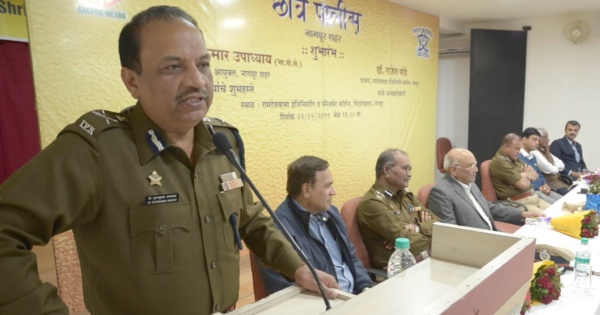 Dr Upadhyay, in his address, informed the audience about startling facts of crime world. He said that more and more men and women from decent families are committing crime nowadays which is opposite to earlier conception that only poor and uneducated class was involved in various crimes. He further said that more than one lakh people lost their lives in road accidents every year in India. These road fatalities can be reduced by following traffic rules, he opined and urged the students to obey it as duty.
The Commissioner of Police also warned the students about ill effects of drug addiction and said that youth are falling prey to drugs faster than even before which is very dangerous for the society. On the issue of terrorism, the top cop claimed that terrorism was posing challenge to the society.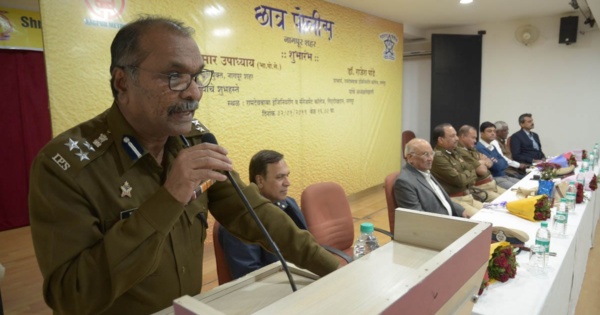 Elaborating on the 'Chhaatra Police initiative, DCP Zone III Rahul Maknikar informed that the city police officials would inform the students on all these issues and make them responsible students. An official from concerned police station will visit the school/college twice in a month and discuss problems of students. He will guide them as per their needs. The police will show awareness video clips to the students and also organise seminars on crime and its implications, traffic, terrorism, drugs menace and others.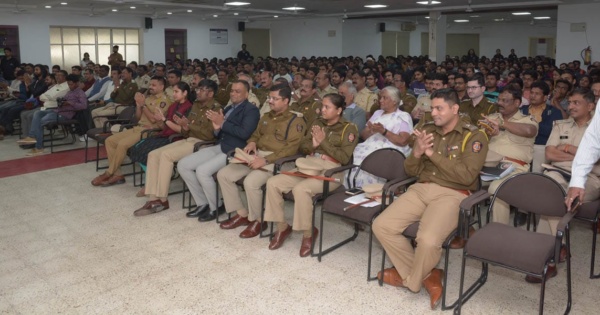 Rajesh Pande, Principal of RCOEM, Addl CP B GGaykar and Nityanand Tiwari also addressed the gathering. A large number of police officials and college students were present in the programme.