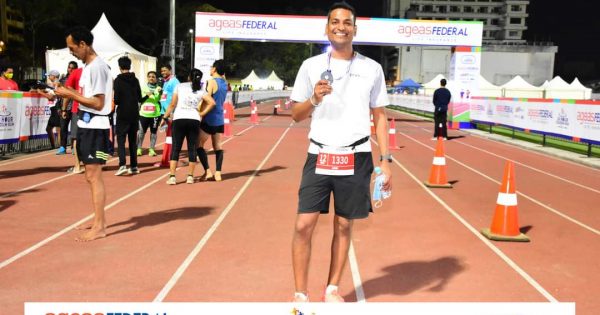 Nagpur – The inspiration to do a 12 hour run at the stadium occurred in me during November 2020 (when I ran my first Ultra Run 100kms) and then, it actually materialized. Sometimes, our dreams do happen when we work on them.Quite frankly, I did not prepare the way I was prepared during my first Ultra Run. Yes, I had singed up for this 12 hour stadium run and I was preparing really well.
This year, was very different in terms due to Covid 19 & how difficult was to prepared for this one. I did not clock a lot of miles under my feet. But whatever training runs I did, I made sure, they were strong runs. For me a strong run is made of few things ,I can further run if I wanted to, after the actually planned run, I feel no pain as such, I recover faster than I usually used to take,I dont feel too much tired after the run, I feel physically strong as I run quoted Ashish Agrawal an Advocate by profession & founder member of Nagpur Runners & Riders a group of enthusiastic runners & riders from Nagpur.
Another differentiator that worked well for me, was, I could spend a decent amount of time with strength training under my Coach Dr Sunil Kapgate Sir (Jai Athletic Club). This came a long way in running strong with all those long distances. Special Thanks to my Coach.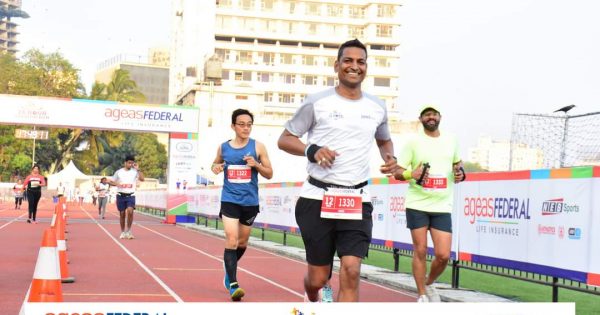 At the stadium, I saw many runners who started with certain pace with the run and they kept going at the same pace. They did walk here and there like I did, but the difference was, the steadiness with which they ran, was simply amazing. The distance one covers only gets better if the run happens steadily. While I am not keen at doing more distance, I still look to that steady running process. with my run, I felt, I did too good in the first 6 hours, clocked almost 47 km and then in the next 6 hours, with few breaks with physio, eating, etc, and the increasee in temperature also caused the slowness, I could only do 27+ km. I would have been on move for about 10 hours and I feel good to have clocked 75 km in that time.
I must say that, the kind of runner's high that I experienced in this run, was way too much compared to other runs. Was not sure, but the cheering from many runners really did some magic in generating more energy in me. Kudos to all of them.
For me, it has also always been about exploring with my "running" journey. This time, I could experience the fact that, while I kept low mileage in my training, I could do well with the actual event runs, well and stronger, longer too.