Nagpur News.
The first budget outing from Modi government's railway minister Sadananda Gowda has been received on a welcome note, though few critics have their reservation over the omission of populist measures in the budget. While many people across various genres in Nagpur sounded the budget as the growth oriented, Nagpur Today gets to the root of how they felt about the fresh rail budget.
Airing his views Dipen Agrawal, President, Nag Vidarbha Chamber of Commerce, expressed that Railway Minister Dr. Sadananda Gowda, had the most unenviable task at hand of announcing the rail budget for 2014-15, he has one year to put the ramshackle and unprofitable Indian Railways back on track.
He said, "The bad news was already out of the way with railways announcing a pre-budget notice of 14.2 % on passenger fares and various freight rates. Railways have the potential of adding at least 1% to the country's GDP. As a result the budget was on the expected lines of development oriented budget."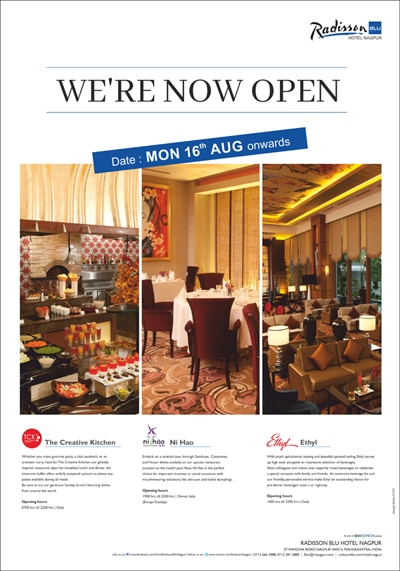 Hemant Gandhi, Secretary, NVCC of said the good news is the announcement of two High Speed trains from Nagpur-Bilaspur, Nagpur-Secunderabad, two AC Express trains Nagpur-Pune and Nagpur-Amritsar and one Express Train Hapa- Bilaspur via Nagpur. (As demanded by NVCC- partially considered by Railway Minister). The spirit of the budget was mainly on running clean trains with improved exteriors and interiors, to ensure mechanical cleaning of the coach and toilets, modernization of station, old pending projects to be revisited and scrapped if necessary, privatizing and setting timelines for completion of the ongoing projects, running high speed trains and ensure safety and punctuality at the same time, IT initiatives and resource mobilization are some the beneficial measures announced the budget, he added.
Sharing his comments, Kirana merchant and BJP city publicity chief Chandan Goswami said railway minister Gowda has presented the budget far better than what previous government had to offer. Acknowledging the six trains accorded to city, he boasted Nagpur MP Nitin Gadkari's efforts for getting Nagpur on priority in this railway budget. He said it's a populist budget and passengers' expectations were appropriately met with. Measures regarding women's safety, entertaining FDI, bio-toilets in trains, enhancing ultra modern facilities, high speed trains on 9 routes in addition to 58 new trains are few of the announcements for which the railway minister truly deserves the appreciation.