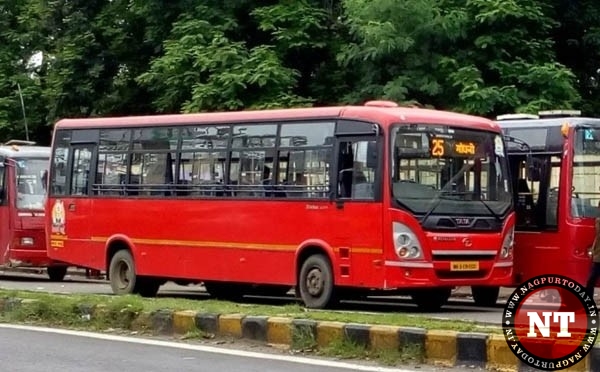 Nagpur: In view of NMC's decision to shut down services of about 35 aapli buses, it has now come to the fore that the civic body is now looking forward to merge their buses with the Nagpur metro rail services. With the said development, the city buses would serve as feeder buses to ferry passengers from the bus stops to nearby metro stations.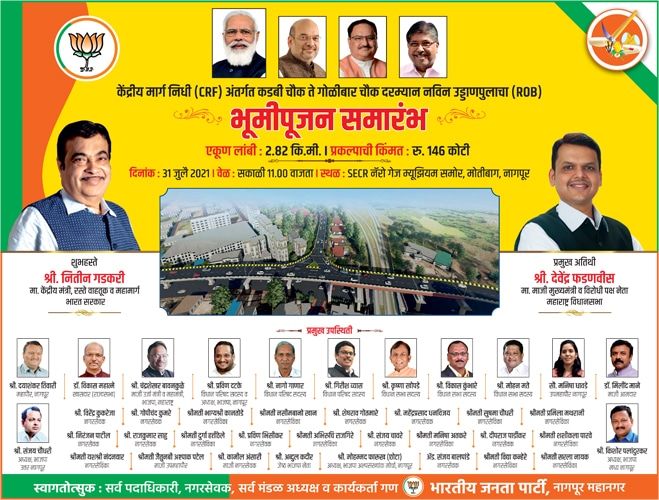 The decision for the aforementioned merger has been taken in the recently conducted 10th meeting of Board of Directors of Nagpur Smart and Sustainable City Development Corporation Limited (NSSCDCL).
In the meeting, BOD directed Transport Manager to seek approval of the Transport Committee for the proposed merger of the Transport Undertaking of NMC with Maha Metro Rail Corporation Limited (MMRCL) and submit its proposal to the Municipal Commissioner.
BOD also directed the civic chief to get approval of the NMC's general body over the receipt of proposal from Transport Manager. It also directed the Municipal Commissioner to submit the proposal to the state government.
The decision has created furore among public as Nagpur, despite being included in Smart City project, is certainly deviating from the track, what other cities incurring big loss on plying city buses are following.
The NMC's intent to gradually shut down city buses or passing it on to Maha Metro is also objectionable because the State's Chief Minister as well as the Union Transport Minister hail from the city.
Those in the know how have now started questioning over the development asking whether the people, who are majorly dependent on city buses for their daily commute, has any say in the decision.
Even the recent decision to close operation of 35 buses was not brought in public domain prior to taking the final call.
This has cast aspersion on the future of city buses.
It may be mentioned that in order to improvise public trasnport in Nagpur, NMC introduced Aapli Bus in the city on December 5 2016. At the time the civic body committed to ply 432 red buses and 55 green buses, as per tender issued to various bus operators, DIMTS- ITBM operator, conductor agencies etc. The tender was awarded under gross cost contract model which is functional in many country's many cities in India.
Nagpur has a population of approx. 30 lacs, as per thumb rule 30 buses per one lac should be deployed which is followed by all the corporation of India. The soul idea was to connect entire city and Nagpurians to all area and various points. A total number of 900 buses are approximately required as per public transport sector and urban development guidelines for Nagpur.
Currently 349 red and 25 green buses are running on various routes. Suddenly DIMTS, as per direction of NMC has curtailed operation of 30 buses with effect from July 26, without giving any prior intimation to transport committee chairman and Nagpurians.
It may be reminded and recalled that public transport is a service to Citizens through Municipal Corporation and not profit earning business proposition.
As per the data available with NT, the Brihanmumbai Electric Supply Transport (BEST) undertaking.which runs the bus fleet in Mumbai. is facing a revenue gap of Rs 2.26 crore everyday despite over 28 lakh Mumbaikars using the services on a daily basis. Thane Municipal Transport System per day income stands at Rs. 229083 against daily expenditure Rs. 30,00,000/- approximately.
An RTI query has found that in Delhi the bus operating body DTC stood at the loss of Rs 2917.75 crore in in 2014-2015, the highest in the previous five financial years. Similarly Pune Mahanagar Parivahan Mahamandal Limited (PMPML) posted an operating loss of Rs 210.44 crore in 2016-17, an increase of Rs.58.64 crore as compared to 2015-16.
On the similar note, Bangalore Metropolitan Transport Corporation (BMTC) incurred a loss of Rs 260.91 crore in 2016-17.
The citizens have questioned as to why Nagpur is being ignored to cover the losses.
… By Rajeev Ranjan Kushwaha