Nagpur: Citizens in the Orange City continue to see red because the green buses are not still visible running on streets despite brouhaha by top guns of the city. The BJP leaders, in view of coming NMC elections, went on wooing spree and announced running of ethanol-based green buses on city streets. A reality check revealed that the NMC Administration has not put up any such proposal before the Standing Committee at all. The Union Surface Transport Minister Nitin Gadkari, from roof tops, had declared that the green buses will start running within two months. But there is still no visible sight of any green but only red.
The NMC, two years earlier, had undertaken the "Green Bus" project on experimental basis. A n ethanol-based bus is also running on Samvidhan Square-Khapri route. But since the election wind also started blowing, the BJP leaders started clinging on the "Green" plank at every function or meeting. The topic is very dear to Nitin Gadkari. He announces running of 50 green buses soon in every programme he attends. However, in reality, the "Green" proposal is not before the Standing Committee of NMC at all. Hence the running of Green Buses on streets of the city is in doldrums.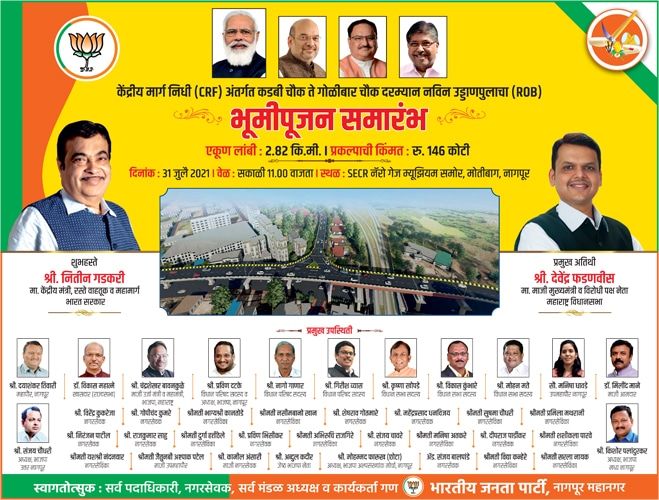 The Nagpur Municipal Corporation (NMC) had decided to appoint a green bus operator to run 55 ethanol-run buses as part of the city bus service and started tendering process. The civic body had roped in Swedish bus maker Scania Commercial Vehicles Private Limited as the green bus operator despite the project being termed as unviable. Now, the Transport Committee, it seems, has completed the tendering process and submitted its report to the Municipal Commissioner Shravan Hardikar, who will table the proposal before the Standing Committee for issuing work order to Scania.
The city bus service had started deteriorating in 2010 after successful run for three years. Nitin Gadkari, the NMC, in association with Scania and Ministry of Road Transport and Highways (MoRTH), had launched the nation's first ethanol-run bus as a pilot project in 2014. It was said that the Central Government will adopt ethanol-run buses in public and city transport services after success of the pilot project. The pilot project was supposed to conclude within three months. However, it continues till date. In March 2015, Scania had announced to rope in 55 ethanol-run buses in city bus service. The NMC was unaware of any such plan and did not receive any proposal.