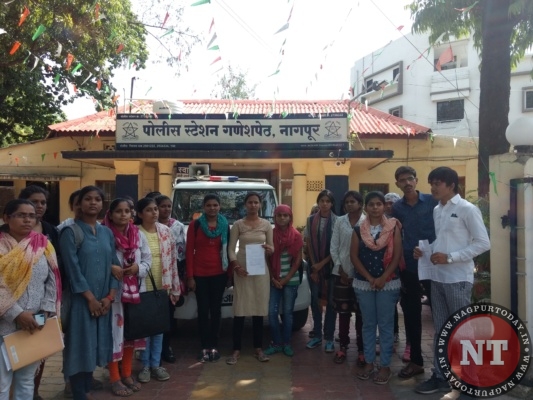 Nagpur: A group of 3rd year students of fashion designing and other courses of Central India Institute of Mass Communication's (CIIMC) have lodged a police complaint against Director Sunil Mishra accusing him misguiding and cheating them. The students also accused Mishra of not handing over transfer certificates (TCs) and not depositing their exam fees with RTMNU thus wasting their entire academic year.
A delegation of about 40 students of fashion designing and other courses, under NSUI activist Ajit Singh, had met the Vice Chancellor SP Kane on Monday with a request to allow them to appear in exams that have already commenced. They stated CIIMC's Director Sunil Mishra had collected exam fees and other charges from them and told them he had deposited those with NU Exam section. Mishra had also taken their original mark sheets of Class X and XII during admissions and was now refusing to give them back.
The Vice Chancellor clarified to students that Mishra neither deposited their exam fees, nor the forms with NU. "We have already withdrawn Mishra's authority of signing forms last month and therefore, he couldn't send them with his signature. As college neither has any regular lecturer nor principal, who will sign their forms certifying 75% mandatory attendance? CIIMC has also not conducted classes since many months," he said, while asserting students wouldn't be allowed to appear in exam in violation of rules.
A group of about 25 dejected students on Wednesday went to meet the CIIMC Director Sunil Mishra in his office situated at Baidyanath Square. As the students confronted Mishra over the exam issue, he exploded with abusive language and asked the students to write an application in this regard and leave the college premises immediately. Enraged by the crude behaviour of Mishra, the students staged protest. The NSUI activist Ajit Singh, who was accompanying the students, informed Ganeshpeth police about the abusive behaviour and threatening words of Mishra. A team of policemen reached the CIIMC and started investigation. The cops asked the students to come to Ganeshpeth Police Station and lodge a complaint regarding their grievances.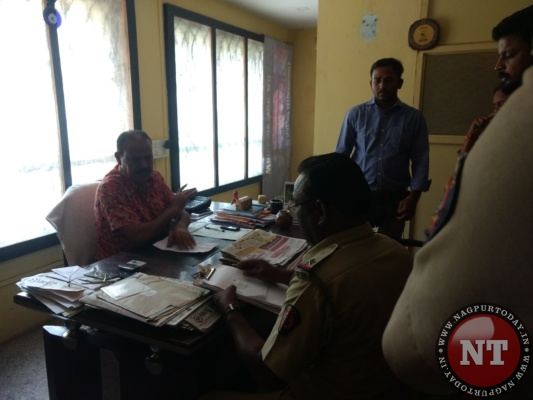 Since December the CIIMC was closed and there is no proper management in the college. The students were informed that their exam which was supposed to start from May 5 but were not able to give the exam as hall tickets were not issued till the last date. Mishra told that a special exam will be conducted for the students of CIIMC. "We even came to take back our certificates which we had submitted at the time of admission but we are forced to pay extra fees in order to get back our original document," the students said.
"Mishra misguided and cheated us in the name of hall ticket as a result our one year will be wasted. We even gave a written application to Vice-Chancellor SP Kane about the situation and problems faced by us. We want our original documents and fees back which we have submitted in the college," students added.