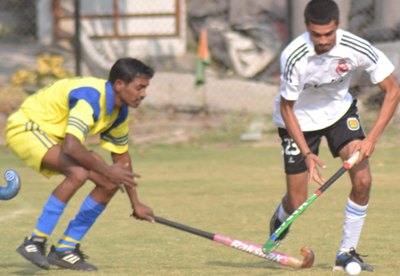 Nagpur News.
Chota Nagpur cruised into the semi-final as Blaise Kujur struck three goals against Cosmos Club in the VHA 'B' Division Hockey Tournament underway at VHA ground on November 3, 2013. Chota Nagpur blanked Cosmos Club 5-1. The tournament has been organised by Vidarbha Hockey Association.
Chota Nagpur played relentlessly right from the very beginning. Rock Thakur scored first goal Chota Nagpur as early as in the 18th minute. Ravi Yadav of Cosmos Club scored a goal through Ravi Yadav in the 27th min.  However, Blaise Kujur scored 2nd, 3rd and 4th goal in the 42nd, 43rd and 51 min for Chota Nagpur. Again last winning goal was struck by Rohit Kindo in 54th min.
During the match, Rock Thakur of Chota Nagpur received 1 green and 1 yellow card. Also, Sylvester Das got 1 green card and Anup Tirkey received I yellow card.For Cosmos, 1 yellow card shown to Ujwal Dhanskar and 1 yellow shown to Aniket Khandare. Cosmos create 9 penalty corners only to success but lose the game.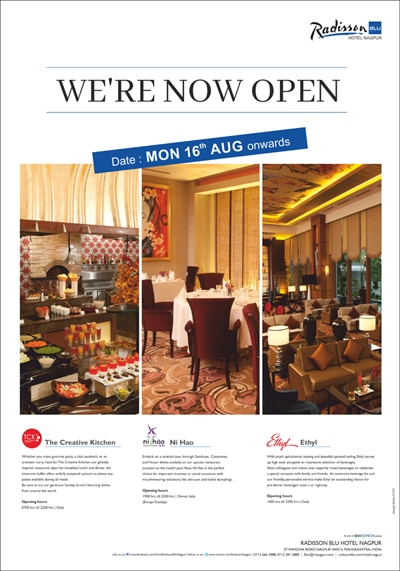 In another match, VTC Sports Academy beat Ramesh Chandak 5-0, in the ongoing VHA Girls School HockeyLeague. VTC scored three fabulous goals through Samiksha Mahakulkar in the 2nd, 8th and 11th min to maintain 5-0 lead.
Later, within two minutes, Harshandi Bodele scored another goal in 13th and last winning goal was scored by Sayali Sahare in the 29th min to record a 5-0 win.
Tomorrow's Schedule:
VHA B Division League
Eram Club V/s V.T.C Sports Academy at 2.00pm
VHA Girls School HockeyLeague
Jaibai Chaudhary High School V/s St. Ursula at 9.00am