Nagpur News.
Chain-snatchers in the city had a field day as three chain-snatching incidents were recorded in Gittikhadan, Sadar and Sitabuldi police stations on Friday.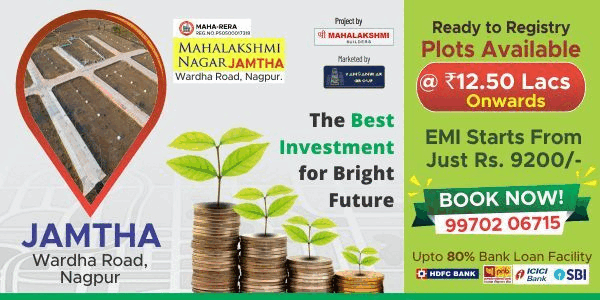 According to information Geeta Nagar, Zingabai Takli resident Sanjay Manohar Kadu (42) along with wife Mangala were heading towards his relative's house to attend a birthday party on Friday at 8 pm. While he was on his way to his destination on his motorcycle (MH 31 A Y 7155), two unidentified motorbike-borne thieves came from rear in front of Rathod Lawn, Gorewada Ring Road and snatched away mangalsutra and gold chain worn by Mangala collectively worth Rs 80,000. Before she could raise an alarm, the thieves had already sped away from the scene.
The couple later reached Gittikhadan police station and lodged a complaint against the unidentified thieves. Cops registered an offence under Sections 392 and 34 of the IPC.
The next incidence took place under the jurisdiction of Sadar police station on Friday where thieves looted a chain worth Rs 60,000 from a married woman.
According to information, the complainant Meera Gulabrao Raut (52), a resident of Zingabai Takli, was riding pillion with her husband on his motorcycle (MH 40 AA 0098) on Friday around 9.15 pm. The couple were heading home after attending a birthday party. Two unidentified motorcyclist came from behind and snatched her chain worth Rs 60,000 n the road between RBI Square and Liberty Square.
On the basis of the complaint by Meera, Sadar police have registered an offence under Sections 392 and 34 of the IPC against the thieves and started their investigations.
In the third chain-snatching incidence, thieves entered an apartment and asked an elderly lady about some vague address and snatched her mangalsutra worth Rs 40,000 when she stopped to help the thieves. Sitabuldi police have successfully arrested the two youths.
According to the statement given by the complainant Nirmala Bhagwan Patil (65), two youths approached her on Friday night around 9.30 pm and asked about address of Devendra. However, when Nirmala stopped to help the youths, who are identified as Sumit Kujanlal Khilwani (18) and Chunky Satyawan Kewalramani (24), both residents of Jaripatka, forcefully snatched away her gold chain worth Rs 40,000. The thieves left the elderly woman to escape the scene, but were caught off guard as the neighbours came for help after hearing Nirmala's screams. The neighbours got hold of the thieves and handed them over to Sitabuldi police after they reached the spot.
Cops have taken both the youths in their custody and slapped charges under Sections 392 and 34 of the IPC.