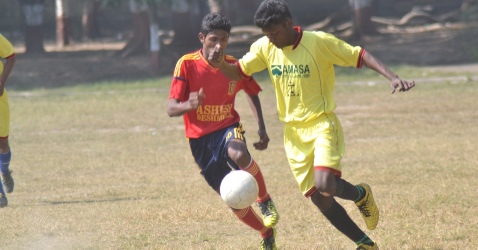 Nagpur News.
Central Railway Institute defeated Yamaha Football Club 2-0 in the Meghe First Division Football Tournament organized by Nagpur District Football Association (NDFA) at Police line Takli ground on November 21, 2013, to maintain their expectations alive in the tournament.
After playing a barren first half, Irfan Khan gave 1-0 lead to Central Railway Institute in the 28th minute. Then in the 48th minute, Rajat Thakur entirely changed the penalty to make the equation 2-0. During the proceedings match referee gave marching orders to Rigano John Simon and Irfan Khan of CRI in the 26th and 36th min respectively wherein Sanjay Sonbarse of Yamha was also penalised for his rough tactics.
In the second match Big Ben triumphed over Rahul Academy 3-0 where Gaurav Yadav struck the lone goal in the 31st min, Anshul Yadav in the 68th min and Saurabh Malve in the 75th min. Yellow cards were shown to Big Ben (Aurbo Bhattachariya in the 18th min, Kunal Sharma in the 21st min) and to Rahul Academy (Pankaj Gaurey in the 4th min, Loudraj Taide in 10th & 70th min).
Also, Red card was shown to Loudraj Taide of Rahul Academy in the 70th min because of double yellow card.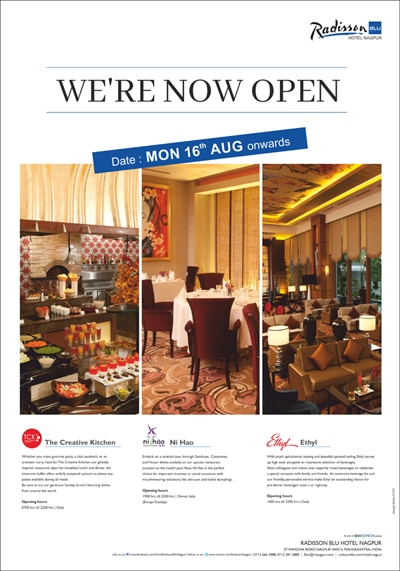 Furthermore Avengers FC held Nobel FC to 1-1 draw in Jawaharlal Darda Memorial 2nd Division Football Tournament sponsored by Lokmat Media Pvt. Ltd, kicked off at Central Railway Institute ground on November 21, 2013.
In the first half Nobel FC were leading by 1-0. Tehsin put them in the leading position through a fabulous goal in the 50th min. Avengers tried to balance the score in the first half through good moves but in vain. Finally after a change of ends, Sanket levelled the score.
However them the deadlock was continued till the end. During the proceedings match referee cautioned Hemant Singh Of Avengers in the 59th minute and Mohd. Akif in the 38th min.
Besides, Rohan Academy beat Mahindra and Mahindra 3-0 in the second match. Shiv Kumar Nagtase found the net in the 16th min whereas Ajit Ghosh scored two fabulous goals in the 26th & 56th min. During the proceedings, Yellow cards was shown to Rohan Academy (Rahul Baisware 40th min)
Schedule of Tomorrow's match
Meghe First Division
1st match : Yamaha FC v/s Star Sporting at 8.30am on police ground.
Darda Second division League
1st Match : Krida Vikas Sanstha v/s GNIT "B" at  8.30am  on Ajni Ground.
2nd Match : Eagle "B" v/s Orange City "B" at  9.30am  on Ajni Ground.