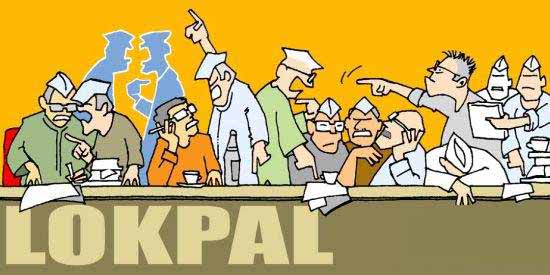 Nagpur News: The Central Board of Secondary Education (CBSE), taking a perfect cue from Parliament that passed Jan Lokpal Bill, has passed a proposal for appointing Student Lokpal in its schools and affiliated schools. The CBSE has cracked the whip to effectively deter corruption in its schools, streamline the administration, and most importantly, eliminate tuition menace. The Student Lokpal would resolve students' problems in shortest period. The CBSE will soon draft rules and regulations and laws so that the Student Lokpal is appointed the soonest possible.
JUSTICE FOR STUDENTS:
According to experts, the Student Lokpal would be appointed to effectively eliminate corruption in the CBSE schools, and the teachers, who put pressure on students for tuitions, will be forced to take regular classes. The CBSE has passed the proposal for appointing Student Lokpals in its schools and the required guidelines would be issued soon. The CBSE's Curriculum Committee and Governing Body have decided to appoint Student Lokpal in every school of the Board. The students could lodge their complaints with the Student Lokpals. Apart from the complaints, the discrimination, bad behaviour with the students by teachers would also be looked into by the Student Lokpals. The honing of skills of the students will also be done while probing the complaints so that students get justice.
NO TUITIONS:
The CBSE's proposal on Student Lokpals has mentioned the increasing menace of tuitions. The proposal bars teachers from taking tuitions. Now, it will be the responsibility of Student Lokpals to create awareness among the students against tuitions. The teachers mop up a considerable money with tuitions by forcing students to join their tuitions which results in discrimination of the students. The CBSE's efforts are in the same direction to remove bias against students. The most significant aspect of the proposal is that there will be no interference by Principals and teachers in the functioning of Student Lokpals. Any CBSE officer or a team of CBSE selected members from outside would be appointed Student Lokpals in every city.
THE BENEFITS:
• Teachers will not be able to pressure students for tuitions.
• School Administration would be restrained from undesired activities.
• School Administration will not force students pay for unnecessary expenses.
• Number of students in schools and classes will increase.
• Students will progress and leadership capabilities will increase.
• Teachers will be curbed from using abusing language in classes and bad behaviour with students.
• No neglect in teaching.
• Students will not be beaten.
• No whimsical fines on students.
CODE OF CONDUCT:
Code of conduct will be in force by which the process for Student Lokpals will be prepared. The CBSE has started working in this direction and the code of conduct drafting will prepared soon.