It's not CBSE but CBSE pattern…Many schools in Nagpur hoodwink parents by using tag
Nagpur: Even as the case of many schools functioning without CBSE affiliation has become persistent in Nagpur, it is alarming to note that most of the schools in Nagpur are still managing with CBSE tag. Instead of CBSE affiliation, they conduct their schools under CBSE pattern, which is unofficial tag for misguiding parents. Nagpur Today's research turned up the shocking fact that just about half the schools claiming the CBSE label are genuine CBSE schools in the Nagpur while rest are just playing safe by calling their schools as 'CBSE Pattern.'
Till three decades ago, the only CBSE affiliated school in Nagpur was Kendriya Vidyalaya or Central School. It was mainly for Air force and army children apart from Central Govt. offices like Indian Bureau of Mines, Income Tax and some public sector units like BHEL, SAIL etc. It gradually dawned on the rest of the population that the academic standard of CBSE was higher than that of the state boards, especially in key subjects like Science, Maths and English. The exam pattern was also more stringent, so children passing out of these schools fared better in colleges and professional courses, which have tough admission tests.
It was then that private players entered with their own CBSE schools. In Nagpur we got Bhavan's school, Centre Point, St. Xaviers, Narayana Vidyalayam and many others. These schools charged higher fees, but then offered more… First they had to entice good students to come to them, but very soon the tide turned and these schools became the rage. Getting admitted to them became more and more difficult.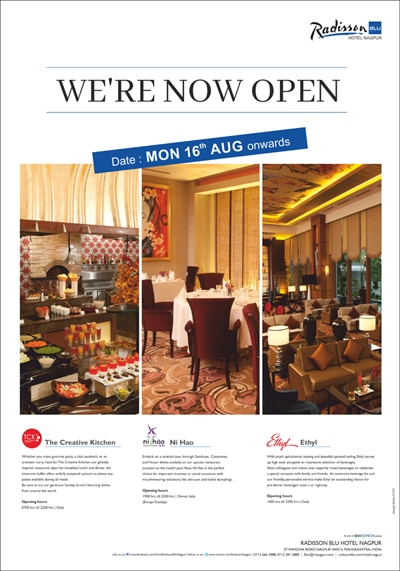 In this scenario, more and more private schools mushroomed claiming to be CBSE affiliated.
CBSE for uniform course nationwide
The quote on CBSE website states – "The  main objectives of the CBSE were those of: serving the educational institutions more effectively and to  be responsive to the educational needs of those students whose parents were employed in the Central Government services and had frequently transferable jobs across the country."
So CBSE schools were mainly set up for those children whose parents worked across India and could get transferred at any point of the calendar year. In such scenarios children would often miss out on an academic year entirely by having to repeat a class. So CBSE schools were set up. They would have a uniform curriculum and would not force students to learn the local lingo. They could study Sanskrit or a foreign language or secondary Hindi.
Teachers, teaching in these schools would also be of a uniform standard, which was set quite high. They would have to be post graduates in their subjects and also hold B.Ed degrees. Of course, they would then have to be paid commensurate salaries.
Infrastructural norms set high
Specifications were also laid down about the school building and the premises and other facilities. The most stringent of the specifications were to do with land requirement – it is different for different cities but minimum required is 0.5 acres per branch of any school which can go upto one acre too depending on the city.
On the other hand, most state board schools, like Maharashtra, need to have just 0.27 acres or enough to have a building and one smallish play ground. If you run an unaided school, even the qualification of teachers and their salaries is left to the school management, though norms are prescribed by 'pay commissions'. But not enforced.
Parents being squeezed high fees under CBSE garb
Here the problems began. When the promoters of these new schools approached the CBSE to gain affiliations or approvals they were turned down since they failed any or all of the criteria mentioned above. But instead of acknowledging their failure honestly and keeping their students and parents informed about their status of reverting to being state board schools, they coined a new phrase – CBSE Pattern! "Our School is CBSE pattern" they will tell you. What does it mean? What does it entail the school to provide? Nothing really – the term is utter non sense! But under this caption, many schools in Nagpur extort high fees from their students, while, sadly paying a pittance to their teachers – most of whom would not get jobs in genuine CBSE schools.
Come 10th and Student gets shifted to state board
Goes without saying they do not offer other prerequisites of CBSE schools like extensive playgrounds and other facilities. Most importantly, when your child goes in for 10th board exams, she/ he will get certified by the state board, not CBSE. Thus the curriculum they will naturally follow will also be the state's. So where is CBSE in all this?
Kendriya Vidyalayas ofcourse; Bhavans; Centre Point and Modern School, School of Scholars Wanadongri, the Poddar schools, Narayana Vidyalaya, Lalitha public school are some of them. A few old schools of Nagpur have also read the writing on the wall and have turned to CBSE like the Bishop Cotton and St. Joseph's missionary schools.
School of Scholars shows bushy land as playground!
There are some 'chains' where just ONE school is CBSE, rest are …. you guessed it – CBSE 'pattern'. The much advertised School of Scholars is one such chain. Only their Wanadongri main school is CBSE affiliated; others are still said to be "in the process of getting affiliation". Similarly the Vimlatai Tidke schools which are run by the same management. The abbreviated name they go by now is VT convent. When they applied for CBSE they also failed on the criteria of land requirement. So for their Beltarodi branch they acquired half an acre of fallow land covered with shrubs and bushes to shown as 'land for play grounds'. I am sure it will soon have them, since this group is ambitiously building an empire based on their "educational institutes". They have a presence in Amravati, Gadchiroli and Akola – Akola being one of their largest and most impressive schools.
Abha Meghe, one of the promoters of School of Scholars told Nagpur Today that they have nine schools in Vidarbha region of which four are CBSE. When asked particularly about Nagpur she cited the Wanadongri School of Scholars and the VT convent in Beltarodi.
Niru Kapai, Director of Modern Schools, was categorical that each of her school branches have independent Registrations and CBSE Affiliations.
Nagpur Today View
But why talk just about one or two groups? So many schools are cropping up in Nagpur calling themselves CBSE (pattern) it is difficult to keep count… running schools has become like a cottage industry almost. Have some land, have some money – start a school! And yes – you have to have contacts too, in the right places… (If corruption is well ensconced anywhere, sadly it is in our Education institutes. If your school is Govt. aided the 'going rate' for getting teaching jobs is Rs. 6 lakhs for primary and anywhere between 12 and 15 lakhs for secondary). So how do parents decide where to send their precious offspring to 'get an education?' It is simple – they have to do their 'homework' well.
Sunita Mudliyar – Associate Editor