Aim to sabotage new NMC Commissioner's dreams
Nagpur: NMC is undergoing a severe financial crunch. On one hand, while the NMC administration is pressurizing its officials to collect taxes, some senior officials are utilizing all their powers to shield and safe-guard major tax-defaulters. This definitely causes problems and hindrances in revenue generation through collection of taxes; on the other hand the disinterest shown by office-bearers towards revenue generation through tax collection is making it impossible to make available funds for various development works.
This apathy on the part of officials of tax collection department and office-bearers is making the dreams of new Municipal Commissioner's to develop the city a distant dream.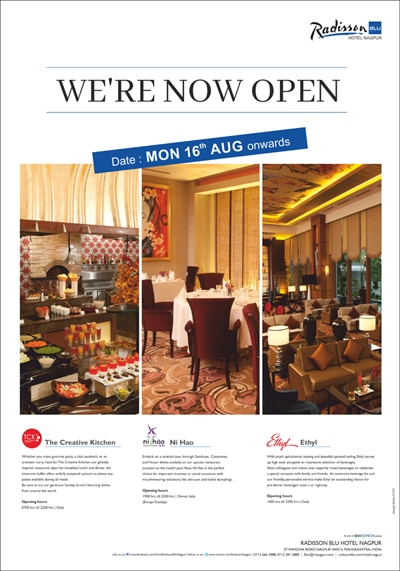 In the last few days, major defaulters who owed heavy sums by way of taxes have raised many objections. This is also causing the files to pile up before the official looking after objections.
These officials looking after objections are moving the files to suit their own convenience, ulterior motives of earning large sums or mutual agreements of receiving goods in kind.
Although these officials are getting files cleared at a snail's pace, each official has got many proposals worth crores still pending or awaiting clearance with them.
Sources say that Objection Officer has recently under-taken the responsibility of the Tax dues. He has allegedly passed the orders of converting the tax levied at commercial rate to residential rate as was done for G S College of Commerce. To add to this he has allegedly reduced many other taxes under smaller headings. As soon as this becomes public, this case will become a bench mark for many other educational institutions to follow the suit and a profitable attempt to reduce taxes. Some alert citizens have appealed to other educational institutions to submit proposal to get their taxes levied at commercial rates to be reduced to residential rate of taxes.
In another incident which has come to fore is one where strange practices are being carried out. Sources alleged that there are many such properties whose owners have died or are deceased, yet the NMC's Tax department is allegedly sending demand-notes for taxes. In this matter, many big and small defaulters have not yet completed the mutation of the land in their names and have let the matter be pending. In such conditions, where and in whose name should a tax demand notice is to be sent is a question that is boggling the tax officials.
As the March year-ending is fast approaching, the tax-officials are seen getting into action and are very busy in completing their quota of work. On the other hand, many major defaulters are seen approaching MLAs, Office-Bearers, Corporators, NMC Officials and brokers to get their tax issues settled. With ulterior motives, all the MLAs, Office-Bearers, Corporators, NMC Officials are pressurizing the Tax Officials from all directions to settle their client's tax issues. This often helps these MLAs, Office-Bearers, Corporators, NMC Officials by way of monetary gains and extended time to the tax defaulters to pay their tax dues.
In spite of all this, the office-bearers have declared about a decision to hike the Annual Letting Value (ALV) by 9% from April 1, 2015. This will be beneficial to many open plot owners. Till date, these open plot owners had to pay General Water Tax (GWR) to the tune of 40%. From April 1, 2015, this GWR rate will be reduced to 15%. In spite of a hike of 9% in ALV, with a reduction of 25% in GWR these open plot owners will be saving 15% which they used to pay additionally as GWR.
These developments are certainly going to hinder the aims and objectives of the new Municipal Commissioner and make things very difficult especially about his aim to fulfill various development works. It remains to be seen, how the new Municipal Commissioner is going to come-out of the maze created by these NMC officials and office-bearers and to fulfill his role as Municipal Commissioner in a positive-proactive manner.