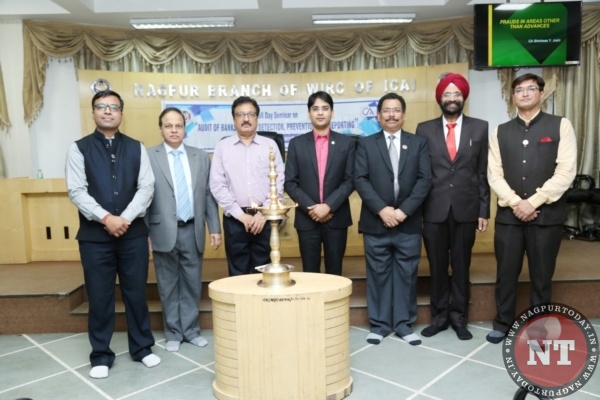 Nagpur: All though Banking sector has changed a lot in recent times & Banks are passing through a very difficult phase due to continuous defaults by big borrowers. In this scenario wherein several Banking Frauds have come in the limelight, Chartered Accountant as an Auditors play crucial role in enhancing the credibility of banks said CA. Mahesh Rathi, Past Chairman of Nagpur Branch of WIRC of ICAI while speaking as the Chief Guest at the Seminar on Bank Frauds, organized by Nagpur Branch of ICAI. He further said that Chartered Accountants are technically skilled with various banking systems so as to enable the management to unearth leakages in the systems and unearth frauds. CA's are providing the best possible services while auditing Public Sector Banks either as Statutory Auditor or as Concurrent Auditor, he added. He requested the CA community to help the banks to cope up with the dynamic changing scenario and appealed to help the bankers in identifying gaps in the systems to check frauds by willful defaulters.
Earlier Chairman of Nagpur Branch CA. Umang V Agrawal in his welcome address said that last decades there have been several changes in banking which has increased the risk assumed by the banks. He requested the members to see Bank Audits as an opportunity to update our self on how to frauds can happen in the system and should ensure that they create a bridge between Bankers and Borrowers. He further mentioned that the Government, Bankers and society rely heavily on the certification of Chartered Accountants and therefore utmost care should be taken during our professional assignments.
In the First technical Session CA. Shriniwas Joshi, Mumbai Presented his paper on Frauds in Loans and Advances. In the second technical session Dr. CA. T S Rawal, Nagpur presented paper on Technological Frauds while Shri Sudhakar Atre, Nagpur deliberated on the role of Auditors in discovering frauds in Banking sector. All the speakers resolved various queries of the participants in most effective manner.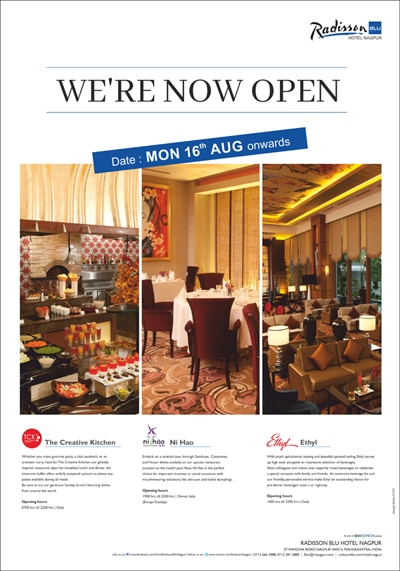 CA. Jiten Saglani, co-ordinated the inaugural session while CA Suren Duragkar & CA. Saket Bagdia coordinated the Technical sessions of the seminar. Secretary of the Branch CA. Kirit Kalyani proposed formal vote of thanks.
Prominently present on the occasion were CA Swapnil Agrawal, CA. Kirti Agrawal, Past Chairmen, CA. PC Sarda, CA. Pranav Joshi, CA Girish Buty, CA. Jayant Ranwadkar & more than 150 Chartered Accountants.