Nagpur: When it comes to career options after 12th, there are a wide range of options that you can choose from provided you scored good marks in class XII.
While some of you might take up academics to build your career in the scholastic discipline, others might love to experiment with vocational courses after sorting through a wide range of career alternatives. Choices in the professional field include technical courses like engineering and architecture. It is important that students choose a suitable stream in class 12 to ensure that they are able to join the career of their choice after they complete the 12th.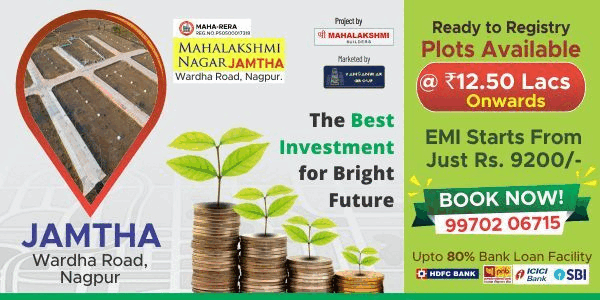 Very often students don't know what career they want to take up and hence they choose a wrong stream in school. It is better to consult a career counselor before deciding on the subjects you take up in school. If you have humanities or arts background, you can qualify for a variety of creative courses as your career options after 12th.
If you are planning further studies, take up a bachelor's degree in any of the arts subjects. You could even learn a foreign language and aim for an interpreter's job in the consulates and embassies. Some of the choices in this regard are French, Spanish, German, Russian, Japanese or Chinese. You can even prepare for the Indian Civil Service Examinations or State Civil Service Examinations. Besides these, there are courses in advertising, journalism, mass communication, media studies, business management, performing arts, travel and tourism and more.

There are a lot of career options after 12th if you belong to the commerce stream. For instance, you can take up company secretary course, chartered accountancy, computer studies or even business management. When it comes to qualifying for chartered accountancy, you should be aware of the fact that every year only a marginal percentage of candidates qualify for these examinations. This is why a lot of students choose to do Bachelor's of Commerce with a specialization in computers before going for CA degree.
Below mentioned all professional courses are available in universities for all commerce students.

Diploma programs

Some of the diploma programs available after class 12th category with commerce as the subject are:
Diploma in Tourism and Travel
Diploma in Airhostess and Flight supervisor
Diploma in Education
Diploma in Resort Control.
Diploma in Tourism and Travel and Diploma in Hotel Management are the best ones among them as there are lots of possibilities in Leisure and company travel agencies, hotels, travel companies and hotels. Those who have finished any of these programs can perform as Marketing Assistant, Front Office Assistant, or Food and Drink Service assistant in various companies.
Bachelor of Commerce (B.Com)
The Bachelor's of Commerce is one of the most significant courses that students from commerce field look for. Seeking graduating in B.Com can help you put one step ahead towards Chartered Accounting (CA), Company Secretary Ship (CS) and Cost and Work Accounting (ICWA).
Professional programs
CA, ICWA, CS, CFA Professional applications enables the applicants to become a qualified expert in a particular area. It is better to pursue professional programs along with or after graduating so as to bring profitable job possibilities. Chartered Accounting (CA) program is intended for the applicants who are interested to engage in their profession as expert accounting firms.
Bachelor of Business Management (BBA)
The Bachelor's of Business Management, an experienced level, concentrates on developing management abilities in the learners essential for reaching success in the company industry.
Bachelor of Business Research (BBS)
The Bachelor's of Business Research particularizes in providing learners with a tremendous understanding of several websites of the business world. The course is designed to develop up critical thinking and examining abilities in the learners so that they can deal with different kinds of situations in a company.
Bachelor of Control Research (BMS)
The Bachelor's of Control Research includes the study of company arithmetic, managing financial aspects, company values and corporate social liability, individual resources management, etc. Students considering this course must know that this course leads them to have profession choices in the individual resources management, marketing and advertising, finance, research and development, etc.
If you are a student from the science stream, there are actually hundreds of career options. You can do engineering in any streams such as mechanical, civil, metallurgy, computers, electronics, aeronautics, maritime and others. These are the options that require a combination of physics, chemistry and mathematics in class XII. For students aspiring to take up biochemistry, biotechnology, microbiology, agricultural or dairy science, medicine or dental studies, subjects such as biology, chemistry and physics are required in Class 12.
For those who have an interest in Biology and are looking forward to a career in Medical line can opt for courses like:

MBBS or Bachelor of Medicine and Bachelor of Surgery
BDS (Bachelor of Dental surgery)
BAMS or Bachelor of Ayurveda medicine and surgery,
Physician,
Optometrists,
Dental Surgeon,
Pharmacists,
Nursing and a lots of others
For those who have an inclination towards Maths, Physics and chemistry can get into Engineering line. Many different choices are available in this field too like:

Mechanical
Civil
Aeronautical
Bio-Medical, Information Technology
Marine
Electronics and telecommunication and many other.
Medical and engineering is by far the great career option with a very bright future. However, it is not that science has only these two career option with a great future. Below are the list of different cources which can be done apart from medical and Engineering.
Forensic Science:
B.Sc in Forensic Sciences
Diploma in F/Sciences (Ballistics and Finger Prints)
B. Sc in Forensic Sciences
B. Sc in Life Science, Chemistry, Forensic Science
Diploma in Forensic Science (Cyber Crimes)
Diploma in Forensic Science (Computer Forensics)
Diploma in Criminology and Forensic Science for Police personnel
Zoology:
B.Science (Hons) in Zoology
B. Sc in Zoology and Animal Biotechnology
B. Science in Aquaculture (Fishery Microbiology)
B. Sc in Advanced Zoology and Biotechnology
B. Sc in Zoology
Biotechnology:
B.E. in Biotechnology
B.Tech (Industrial Biotechnology)
Diploma in Biotechnology
B.Science in Biotechnology
B. Sc in Biotechnology and Bio informatics
Agriculture:
B.Sc (Agriculture Mktg and Business Management)
B.Sc (Bio-chem and Agricultural Chemistry)
B. Sc in Crop Physiology
B. Sc in Entomology
B. Sc (Hons) in Agriculture
B. Sc in Agriculture.
B.Science in Agricultural Eco and Farm management
B. Sc in Agricultural Statistics
B. Sc in Agronomy
B. Sc in Agricultural Meteorology
B. Sc in Agricultural Biotechnology
Geology:
B.Sc (Hons) Geology
PG Diploma in Geology (Ground water)
PG Diploma in Environmental Geology
PG Diploma in Engineering Geology
B. Science in Geology
Textile:
Diploma in Fabrication Tech and Erection Eng
B.E in Textile Technology
Diploma in Textile Tech
Diploma in Textile Eng
B.E in Man Made Fiber Technology
B.E in Textile Chemistry
Microbiology:
Diploma in Clinical Microbiology
Diploma in Clinical Pathology
B.Science in Microbiology
Diploma in Industrial Microbiology
B.Science (Hons) in Microbiology
Food Technology:
B. Sc in Food Processing and Technology
B. Sc in Food Storage, Preservation and Food Tech.
B. Sc in Food Technology (Bio-Chemical Engineering)
Diploma in Fish Processing Technology
Diploma in Sugar Technology
B. Sc in Food Preservation and Processing
B. Sc in Food Processing
It is to be remembered that the time is changing and gone is the era where only Medical and engineering were considered to be the two main career options after class 12th science. As of now we can say that sky is the limit for different study options post class 12th.