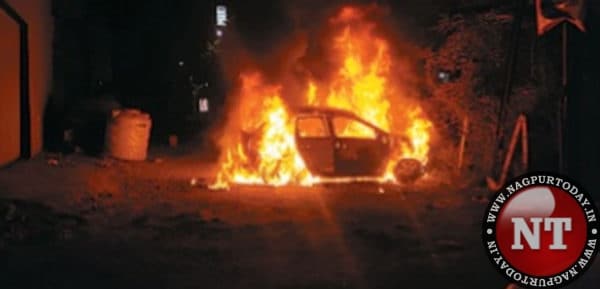 Nagpur: A car caught fire during repairs at a workshop in Besa area on Thursday night .A short circuit in the vehicle was believed to be the reason behind the car catching fire.
According to an eye-witness, a worker was repairing wires of Volkswagen Polo car at All mechs Automobiles,Shiv Sai Nagar, near Besa Square, at 7 pm.
The fire broke out due to shortcircuitinelectricalwiring. As the workers were unable to controlthefire,theypushedthe burning car out of the workshop, he said.
A large number of onlookers gathered at the spot. Soon, the vehiclewas engulfed in the flames that were visible from Besa Square.
On being informed, police personnel arrived at the spot. The locals helped the police in dousing the flames