Nagpur News.
The Central Academy of Proffessional Studies, the appropriate, well equipped academy where the best teachers and proffessional impart and prepare students to become Proffessionally adept Chartered Accountants.
Chartered Accountants work in all fields of business and finance, including audit, taxation, financial and general management. Some are engaged in public practice work, others work in the private sector and some are employed by government bodies. Chartered Accountants' institutes require members to undertake a minimum level of continuing professional development to stay professionally competitive.
In India, the proffession of chartered accountancy is regulated by the Institute of Chartered Accountants of India (ICAI) which was established by an Act of Parliament under the Chartered Accountants Act, 1949. Prior to 1949, Restricted State Auditors were registered with the respective princely states and British provincial State Governments. However, now, the Restricted State Auditors have become redundant.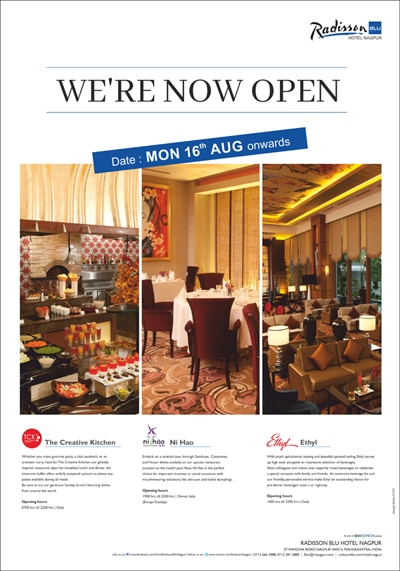 In an exclusive interview with Nagpur Today, Chairman and Managing Director of CAPS CA D G Sharma said that anyone who has finished his XIIth class can join the institute. The youth who wants to pursue a course for becoming a Chartered Accountant has to go through three levels i.e.
1. CPT (Common Proficiency Test),
2. IPCC (Integrated Professional Competence Course) and
3. CA Final Exam.
On clearing the first group of IPCC level, one is required to serve 3 year training period as Article Clerk in an Auditing Firm, or under a senior auditor. After the final exams also there is fifteen days soft skill and communication training.
He said that the 1st group has 4 subjects like Law, Taxation and Accountancy and the second group has 3 subjects like accountancy, Auditing and IT based topics.
He said that what is required is for student to get a conceptual understanding of the subjects. He or she should know the crux of law. One thing that Sharma Sir (as he is lovingly called) insists is that the student should avoid learning things by heart. Mugging –up and learning by heart does not help the students. He says that one must learn the concepts, understand them and can write in his or her own words. The students of Vidarbha region somehow have to overcome this habbit, if they want to progress in life.
He calls our education system as totally rubbish. Any graduate of any discipline does not know the basics of his subject. The system is faulty right from the beginning. According to him, Education should be object linking and skill development.
The Company Secretaries and The Chartered Accountancy are the only exams that are of National Standard. The course, examinations everything is uniform throughout the country. Even the exams are conducted on the same date. The examinations are centralized and controlled by the Head-Office in Delhi.
The decentralization of the offices are made for the purpose of administration. Both these courses (CS & CA) have maintained their standard because the control and check-points are several.
How is CAPS different?
As against the usual trend, there are many coaching classes in the city. However, many coach the students to appear in the exams only. CAPS is not exam oriented, rather is interested in making the students experts in the proffession. He said that many students who get 80-90% in their XII or graduation in Commerce do not know the basics of commerce, accountancy etc. Why the students trust them is because they get their concepts clear here. He says that if any student, who has real, genuine interest in learning, can understand what is taught and gets his or her concepts clearly, he or she can certainly turn out to be a good chartered accountant.
He said that Commerce is a system to give information".
He said that Chartered Accountants play a very vital role in
* Taxation
* Generation of revenue & laws
* Fiscal management
* Regulatory laws
* Predictions
* Costing etc.
Sharma said that they have students who stay in nearby flats which they have taken on rent and attend coaching classes. The lecturers who teach at the institute take many batches and are liked, loved and adored. Students who have passed out long time back still come back to them to get their doubts cleared. They come back to show their love and affection for the institute and their lecturers, especially Mitkari Sir and few other lecturers. They teach in a language and in a way which the students are able to understand, comprehend and recapitulate.
Sharma has a slogan which he makes the students learn. The slogan is:
"Do not memorize anything. Try to understand everything!"
Personally:
He said that his father was a School Teacher in Seth Mathurdas Rathi Hindi Bashi Sant Government High School. Sharma said that he even did his 8th, 9th and 10th from that school. His mother was just a house wife. He added that both his parents instilled in him the sense of independence, truthfulness, honesty and integrity.