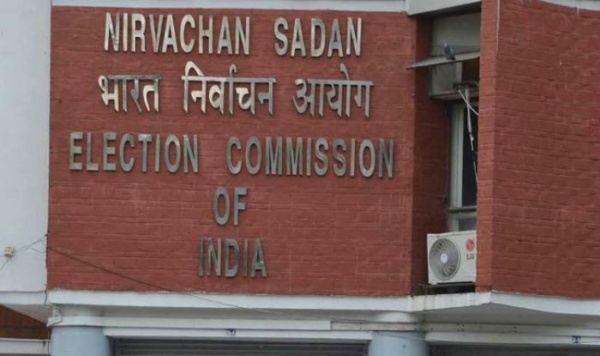 New Delhi: The Election Commission (EC) on Wednesday told the Supreme Court that it supports the proposal to allow one candidate to contest from only one seat in elections. Under the existing laws, a candidate can contest from up to a maximum of two constituencies in Lok Sabha and Legislative Assembly elections. The EC's reply came in response to a PIL which seeks a restraint on candidates against contesting from more than one seat.
In an affidavit, the EC said that the Representation of the People Act should be amended to restrict a candidate to contest from one seat. The poll panel added that letting a candidate contest from two seats is an "avoidable and unnecessary" burden on the public exchequer. It has conveyed its views to the Central government twice in the past when it sent its proposals in 2004 and 2016.
The EC said it is an injustice to voters of the winning candidate who leaves that constituency and retains another. The EC strongly believe that a candidate should not contest from two constituencies, said the affidavit. The proposal has been supported by the Law Commission, which in its 255th Report on Electoral Reforms recommended the same, said the poll panel. It suggested that the candidate who contests from two constituencies should be made to pay for the re-poll for the seat he opts to vacate.
Ashwini Kumar Upadhyay, a Bharatiya Janata Party (BJP) leader, has challenged Section 33(7) of the Representation of the People Act of 1951 that allows a person to contest elections to Parliament and state assemblies from two constituencies and sought an end to the practice. Section 33 (7) says that "… a person shall not be nominated as a candidate for election (a) in the case of a general election to the House of the People … from more than two Parliamentary constituencies…"