Calling Mr. Joe B Carvalho : Cartoon Physics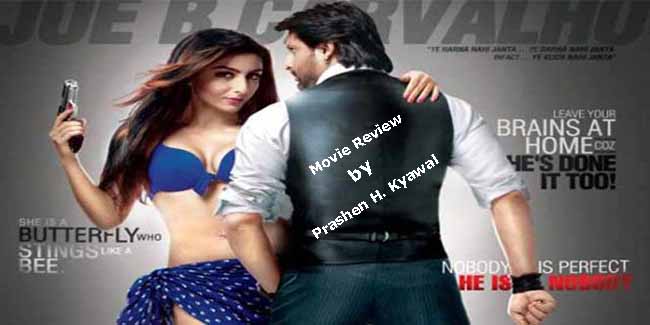 They say rightfully that "Public sab janti hai". When I entered the multiplex parking for the morning show, there was almost no vehicles parked. When I entered the cinema hall, I was only 1 person joined by another soon. Later it turned out that we both are film reviewers and thus the auditorium technically has no real audience who come just to watch the movie.
For me Arshad Warsi and Javed Jaffrey are actors with great comic timing and I will always have good feeling about any film which have both in it. However, I do not know what made them sign this project written by Arshad Sayyad and Directed by Samir Tewari.
The film is a supposed to be a spoof on detective movies. However, even a spoof needs a plot line. And obviously this film does not have it. International criminal Carlos (Javed Jaffrey) is hired by General Kopa Kabana (Snehal Dabi) to stop the marriage of his love interest Gehna (Geeta Basra). At the same time Detective Joe B. Carvalho (a pun intended to sound like Jo bhi karvalo) is hired by Khurana (Shakti Kapoor) to get his daughter Neena (Karishma Kotak) back home who ran away with Ramlal. M. K. (Vijay Raaz) who is unhappy to not get the supari by Kopa Kabana is eager to kill Carlos. However, due to some situations, Joe is considered to be Carlos. Then the film is supposed to be comedy of errors but fails in execution. There is also a love track between Joe and Shantipriya (Soha Ali Khan) who is an inspector on duty to catch Carlos.
Director Samir Tewari tries to improvise the scenes with hot shot style humour. The characters do something or other which affects some other part of the scene unintentionally to cause laughter. Or the characters have cartoon style physics where they fall, shrink, fly, etc like in Tom & Jerry. I do had laughs at few ones however most fail even to move any smile muscle. The movie has content enough for 30-50 min film which is stretched to a feature length.
On performance side, Arshad Warsi is wasted. Javed Jaffrey does his work honestly but do not get enough traction later in the story. Soha Ali Khan is ineffective. Likewise Joe, she can't seduce audience also. Vijay Raz, Shakti Kapoor, Ranjit are as usual. Geeta Basra and Karishma are sidekick eye candy.
Technically the film is adequate.
Overall, there is nothing you take home at then end of the movie.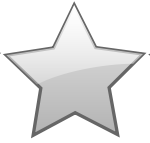 Recommendation :Public already knows that they need to skip this movie. So keep it that way. Maybe you can revisit "Sholey" in 2D or 3D as per your choice. That will be better choice for this weekend.