Do you like to know everything that's buzzing in Nagpur? Like our page to stay updated!
[supsystic-slider id=142 position="center"]
If you love idlis, wadas and all that is covered under the label of South Indian "tiffin" we are sure you've made a beeline to the various Udipis ( Gokuls, Vrindavans, & Krishnums ) that are dotted all across the city. We understand that there is nothing like a piping hot idli dunked in sambar, covered with the white coconut chutney that you can have for breakfast.
But all your pre conceived notions about how idlis should be and how they should be made will be challenged when you once go to Reddi's "All About idli" in Civil lines. (If you are lucky he will be there that day, and he will still have ' stock' left to serve you…so be early!! If you know anything about South Indians, you will know they are early risers.)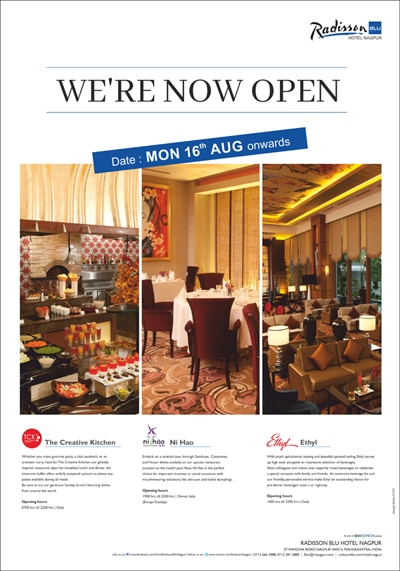 So what is different about these idlis? Simple. They are stuffed!! With what did you ask? Depends on the special of the day – it could be sweet corn, it could be spinach, it could be cheese, Shcezwan sauce,and it could even be chocolate!!! But it will not be potatoes.
"When I decided to experiment with making stuffed idlis – to add to the nutrition value, taste and variety – I found that most recipes for stuffed idlis on internet were idlis with a potato filling. I wanted to serve my customers something healthier, which added to the health quotient of this humble everyday dish" says the genial Kumar Reddy who has worked in MNCs abroad before coming back to Nagpur to begin this dream venture of his.
"When I was abroad I was amazed to see the type of pizzas, pastas and sandwiches one can have. Why not a variety in idlis?" asks Reddy.
So he came up with this food van that serves numerous options for idlis; plain ones too if that is what you prefer. Also other dishes like typical made-at-home upma, wadas etc. But the highlight is on idlis.
The chutneys he serves are also unique: and he will smother your plate of upma or idli with the trademark 'white chutney'. (And then dot it with various kinds of 'gun powder' chutneys.) But wait a minute… it is very yummy no doubt, but it is NOT made with coconut. Kumar makes this chutney from peanuts, also for health reasons.
"It is not good to eat coconut everyday, peanuts are healthier" he explains.
So he is counting on you to be there everyday once you taste his fare!
And he is not wrong. When I went there just days after he had opened shop, almost everyone I met there was a repeat customer; He has created a gang of addicts already! Young guys who play badminton every morning and then come here for breakfast; professionals who stop by for tiffin before they go to their banks/ offices and pretty ladies who stop by between two tuition classes.
Reddy had not appeared the previous day, and you could hear many good natured grumbles and complaints about it!!
So visit at your own peril. And don't blame us if you get addicted too!!
All About Idli
Owner – Kumar Reddy
Address:
Across the road from Police Gymkhana, VIP/Walkers Road, Civil Lines, Nagpur.