There's a scene in Nisha Pahuja's documentary The World Before Her when a Miss India contestant whimpers that she doesn't want whatever Dr Jamuna Pai wants to inject into the young girl's face. It's going to make her lips plumper, Pai promises. "Please let me do it," says Pai in a voice that's so polite and so uncompromising that it will give you chills.
For those who have seen The World Before Her, Madhur Bhandarkar's new film Calendar Girls packs a punch with its very first shot. There on screen, with her upper lip plumped to artificial perfection, is Ruhi Singh from The World Before Her. She's playing a young model from Rohtak who's been selected for a much-publicised modeling event. The similarities between Singh's real life and the role she has in Calendar Girls are unmistakable.
The parallels are a reminder that Bhandarkar may be lamentable director and a terrible actor, but the reason he can't be dismissed is his ability to spot interesting stories in real life. He's shown this skill ever since Chandni Bar and it's why actors like Tabu, Konkona Sen Sharma, Kareena Kapoor and Priyanka Chopra have worked with him. It's also the reason Bhandarkar has so many National Awards to his name.
Unfortunately, Bhandarkar's nose for stories isn't matched either by his writing or directorial talent. It doesn't help that he chooses to collaborate with people like his writing partner on Calendar Girls, Rohit Banawlikar. There are a lot of people who work hard to make Calendar Girls worse than it could have been, like the sound department that not only layers the film with a terrible background score, but also makes it painfully obvious that the dialogues were dubbed. However, few can match Banawlikar's contribution to Calendar Girls' downfall. His dialogues are so awkward and stilted that you will feel physical pain while listening to the actors struggle with their lines.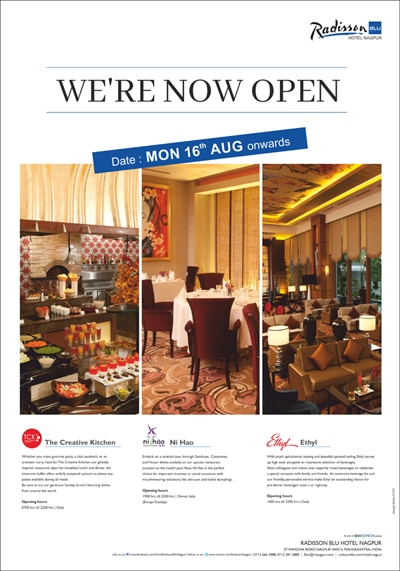 This is particularly disappointing because – brace yourselves – a lot of the conversations in Calendar Girls pass the Bechdel Test. Much like in real life, the women chatter a lot about work. They're ambitious, hardworking, and a credible mix of good and bad qualities. They're all friends who accept each other's quirks with an eye roll and a grin. Barring their terrible make-up and wardrobe, these women are all surprisingly normal, which is a huge improvement from the last time Bhandarkar wandered into the world of glamour, in the godawful Fashion.
Mayuri from Rohtak, Paroma Ghosh from Kolkata, Sharon Pinto from Goa, Nandita from Hyderabad and Nazneen from Lahore-via-London are the calendar girls of the title. All of them come to Mumbai with dreams of success. None of them wants to return to the stifling worlds they've left behind. There's one moment where someone asks Sharon (Kyra Dutt), "Isn't the glamour world all about booze, drugs, sex and orgies?" Sharon drily replies, "I really hope so."
There are moments of insight that Bhandarkar sprinkles in Calendar Girls that will make you desperately wish this film had been attempted by a better director. For instance, Mayuri (Ruhi Singh) from small-town India is keenly aware of social media and adept at using it. She also gives us a hilarious description of a make-out session in a tabela.
Nandita (Akanksha Puri) from Hyderabad giggles and confesses she's 'experimented' with a girl. It's poignant that Nandita is the first to rush into marriage. You can't help but remember how vehemently and unconvincingly she'd protested, "I'm straight" when she'd first mentioned her lesbian experience. It's almost as though she's being goaded into marriage by an anxiety that she may not be straight.
At the same time, Calendar Girls gives us bowtie-wearing photographers named Timmy (one expects a Pomeranian, but sees Rohit Roy instead); a Bengali family (with ghastly non-Bengali accents) that could be out of a soap opera; and every cliché you can imagine. Suhel Seth does his best to be Vijay Mallya (La Martiniere Kolkata has given us such great, great men). Ashoke Pandit also has a cameo, as a hardworking CBI officer. A rich, aristocratic home has a replica of David's "Napoleon Crossing the Alps" and fake Greek columns are randomly scattered around the dining room.
True to Bhandarkar's oeuvre, there are horrible things that happen to all five models, though some suffer more than others. But Calendar Girls isn't as judgmental as Fashion. Bhandarkar focuses on the women instead of the industry, which makes it both more tantalising and more frustrating. Character dramas are hard to write and this one had good ideas that were mutilated in the process of being scripted.
Calendar Girl follows Bhandarkar's tried and trusted formula of following young women as they get a break, climb up the ranks and then find their world crashing around their ears. It's marginally less predictable this time round because Bhandarkar can distribute disasters and clichés between five characters, instead of lavishing them upon one.
Especially in comparison to this week's other Hindi release, Kis Kisko Pyaar Karoon, the way Calendar Girls champions its heroines is actually refreshing. There are a lot of impractical, revealing and ridiculous outfits that the heroines of Calendar Girls wear, but Bhandarkar makes it very clear that sleaze lies in the eyes of the beholder. He doesn't put the blame on the women or 'punish' them for their ambition, the way he did in films like Heroine and Fashion.
The real failure of Calendar Girls lies in how fake it seems, which is terribly ironic because so much of it is drawn from real life. From anti-Pakistan sentiment to Bigg Boss and match-fixing in IPL, Calendar Girls shows Bhandarkar reads newspapers (or at the very least, the headlines). Unfortunately, it's all so melodramatic that nothing looks or feels real. Actually, Calendar Girls is surprisingly balanced and even sensitive in parts. Scrape past the flawed layers and deep under Calendar Girls' tackiness, there's a plot that could have been a winner.