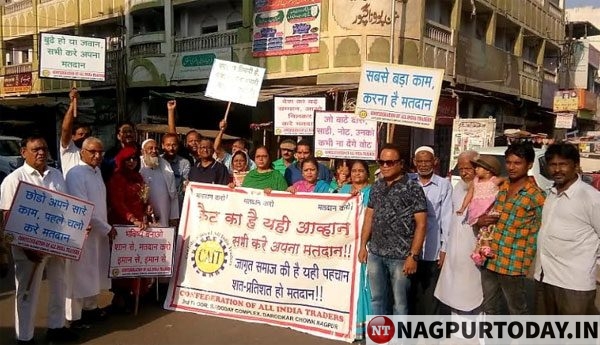 Nagpur: With an objective to ensure that maximum citizens exercise their right to vote in the Lok Sabha elections, Confederation of All India Traders (CAIT) launched a countrywide awareness campaign appealing to the citizens to vote of their choice in the elections.
In Nagpur, the campaign started on Saturday and will continue till Tuesday, April 9.
The campaign led by CAIT National President B C Bhartia began from Dayanand Park in Jaripatka. CAIT members assembled at the park gate where a large number of residents were present to celebrate the festival of Chetichand Jhulelal jayanti.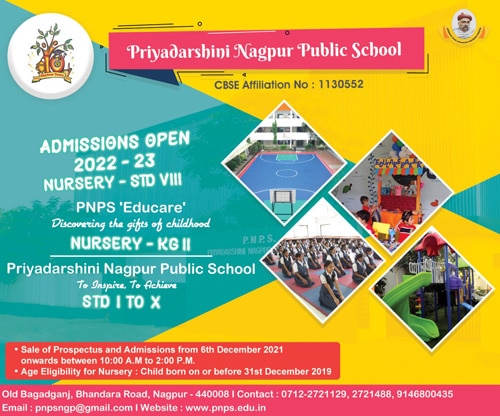 CAIT members led by Sapna Talreja, walked on the walk way of the garden carrying posters and banners to spread awareness of importance of voting. They shouted slogans to attract people's attention.
Later CAIT members personally talked to the citizens present at the park and requested them to exercise their vote.
On Sunday, CAIT members gathered at Gandhibag garden. Santosh Agarwal, President Anaj Association along with Vinod Gupta, Paigawar and Rajkumar Gupta took lead here. In addition to the morning walkers, the CAIT members addressed the yoga group, persons working out in the park and others. Sanjivani Choudhari presented a skid to give massage of importance of the fundamental right to vote.
The CAIT members then marched to Mominpura where the local residents appreciated the cause of creating awareness and also thanked CAIT for running the campaign.
Similar programmes were held at Santra Market and Bajeria led by Chairman Gopal Agarwal. Large number of citizens joined the CAIT team and vowed to cast their vote in the elections.
Those prominently present included Vinod Gupta Rajkumar Gupta Madhusudan Trivedi, Sapna Talreja, Jayshree Gupta, Bunty Telmasare, Swarnima Sinha, Meena Basek, Sanjivani Choudhari, Rajni Agnihotri, Ramkrishna Gupta, Mahendra Takmode, Vinit Rathode and others, informed, CAIT Nagpur Secretary Farooque Akbani.
By Awadhoot Pathak