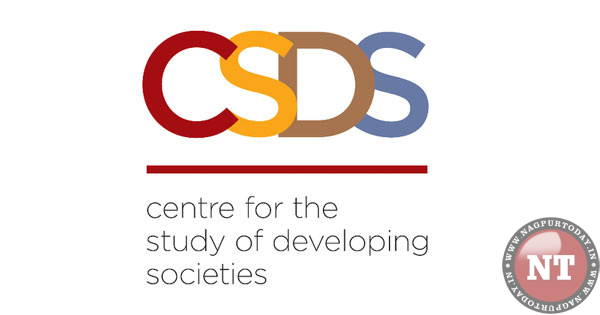 Nagpur: Burning issues confronting different communities would be in the focus in State Assembly and Lok Sabha elections to be held in 2019. The fact was revealed in a survey conducted by Centre for the Study and Developing Society (CSDS). The CSDS is well known for conducting surveys of different issues in the country.
According to a Political Science Professor Rajesh Bawge, who is also CSDS Coordinator for Vidarbha and North Maharashtra, the upcoming elections would be different as compared to 2014 polls. Issues would be different. In the 2014 elections, focus was on Modi and development. But the situations have changed, now. The main reason for this change is all powerful social media and its reach to maximum people. In the survey conducted by CSDS in November, the main issues were government's performance, schemes of state and central governments, their implementation, political debates by social media etc, Prof Bawge said.
"Majority of voters, in 2014 elections, showed interest political debates in social media. But it is not the same situation. Previously, the social media would not give any reaction on political statements but it is not the same today. Even in far and backward areas of Vidabha, usage of cell phones has doubled in 2018 as compared to 2014. Whoever possesses the smart phone, he has been connected with some or another social media platform. Now, debates are being held threadbare on any issue that goes public. The social media would be influential in the next elections but not as effective as in 2014. The political parties who would put their stand with logic the chances gain to them would be more," Bawge stated.
OBS, upper caste people angry with BJP over atrocity issue:
The CSDS survey pointed out that since the 2014 elections, several movements were launched on different issues. Vidarbha saw movements on the issue of farmers and issues confronting different communities. Various communities in the state joined movements over reservation and other issues. Communities are discussing issues pertaining to them in village after village. Whatsapp groups are agog with promises made and their fulfilment. The issues pricking different communities would be the big factor in the next Lok Sabha election in State. "On the atrocity issue, the stand of BJP government has disappointed, or say, angered the OBC and upper caste people," the CSDS survey said.
Another Political Science professor, Sandeep Tudalwar, has also done a research on the effects of social media on the elections and voters. According to his research, the influence of social media in this election would be more than the 2014 polls. The main reason for this is the slump in levels of political debates. Youths are not taking seriously the debates shown in social media. Arguments are taking place on issues other than the original or main issues. A study on youths showed that they are least interested in politics as is being propagated in social media, Tudalkar said.